Oct
20, 2020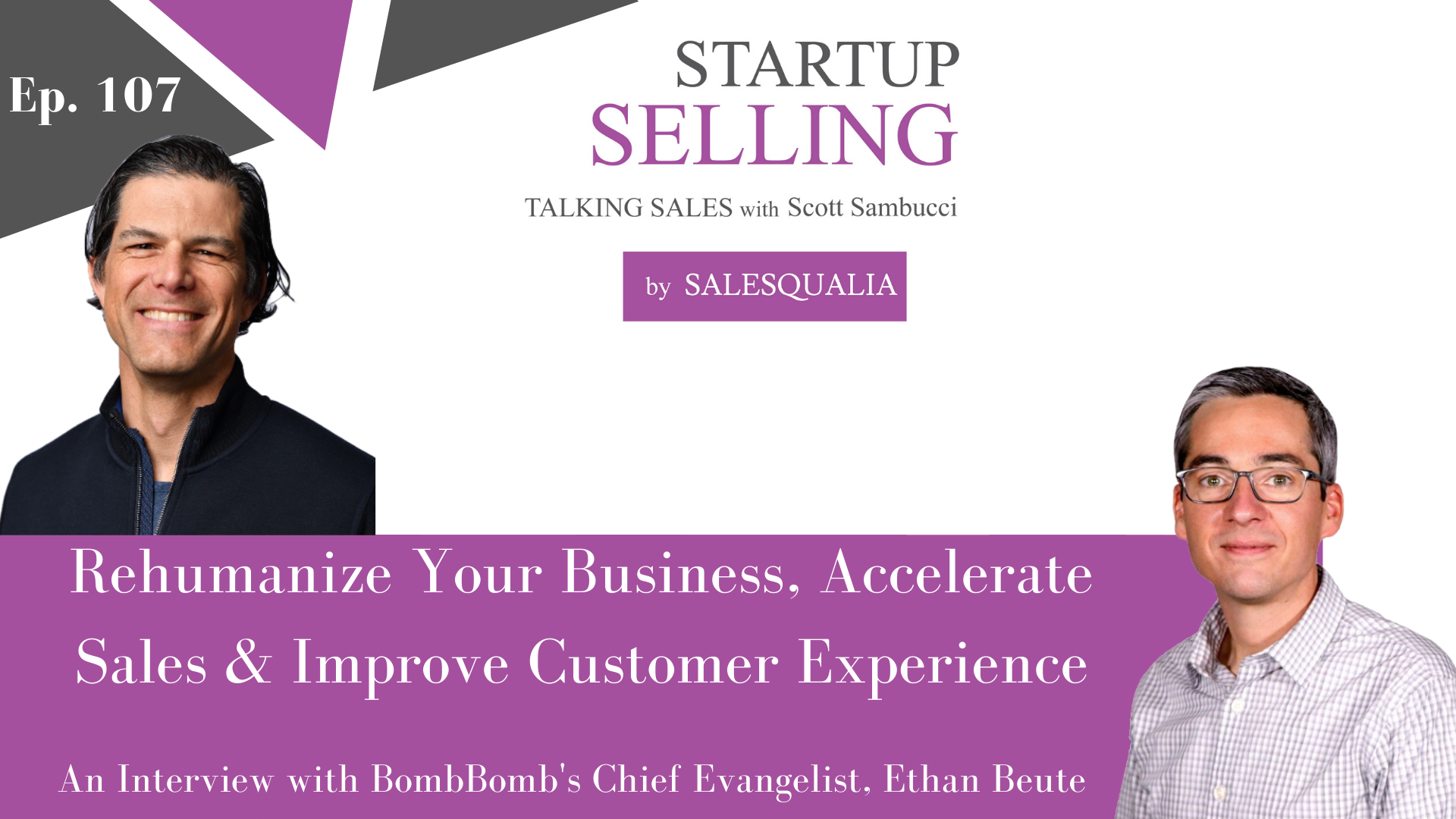 Ep.107: Rehumanize Your Business, Accelerate Sales & Improve Customer Experience – An Interview with BombBomb's Chief Evangelist, Ethan Beute
In this episode of the Startup Selling Podcast, I interviewed Ethan Beute.
As the Chief Evangelist at BombBomb, coauthor of Rehumanize Your Business, and host of The Customer Experience Podcast, Ethan has collected and shared people's video success stories in a variety of formats for a decade. He's even sent 10,000 videos himself. 
Prior to joining BombBomb, he spent a dozen years leading marketing teams inside local television stations in Chicago, Grand Rapids, and Colorado Springs. 
He holds undergraduate and graduates degrees from the University of Michigan and UCCS in communication, psychology, and marketing.
Some of the key topics that we discussed in this episode are:
How to rehumanize your sales process?

What does it mean to be more human?

How do we use videos as a tool kit?

How video allows you to be more empathetic and curious in a way that email cannot do. 

Being seen and heard by using videos

The paradox of vulnerability

The psychology of proximity

Social reciprocity

Commodified products 

Video creates irrational buyer forces
Link & Resources:
Ethan Beute LinkedIn: linkedin.com/in/ethanbeute
BombBomb Website:   bombbomb.com
BombBomb on LinkedIn: www.linkedin.com/company/bombbomb
Rehumainze Your Business by Ethan Beute: bombbomb.com/book
Listen & subscribe to The Startup Selling Show here:
Stitcher | Spotify | iTunes | Soundcloud | SalesQualia.com
Thanks so much for listening! Tell a friend or ten about The Startup Selling Show, and please leave a review wherever you're listening to the show.