Sep
22, 2020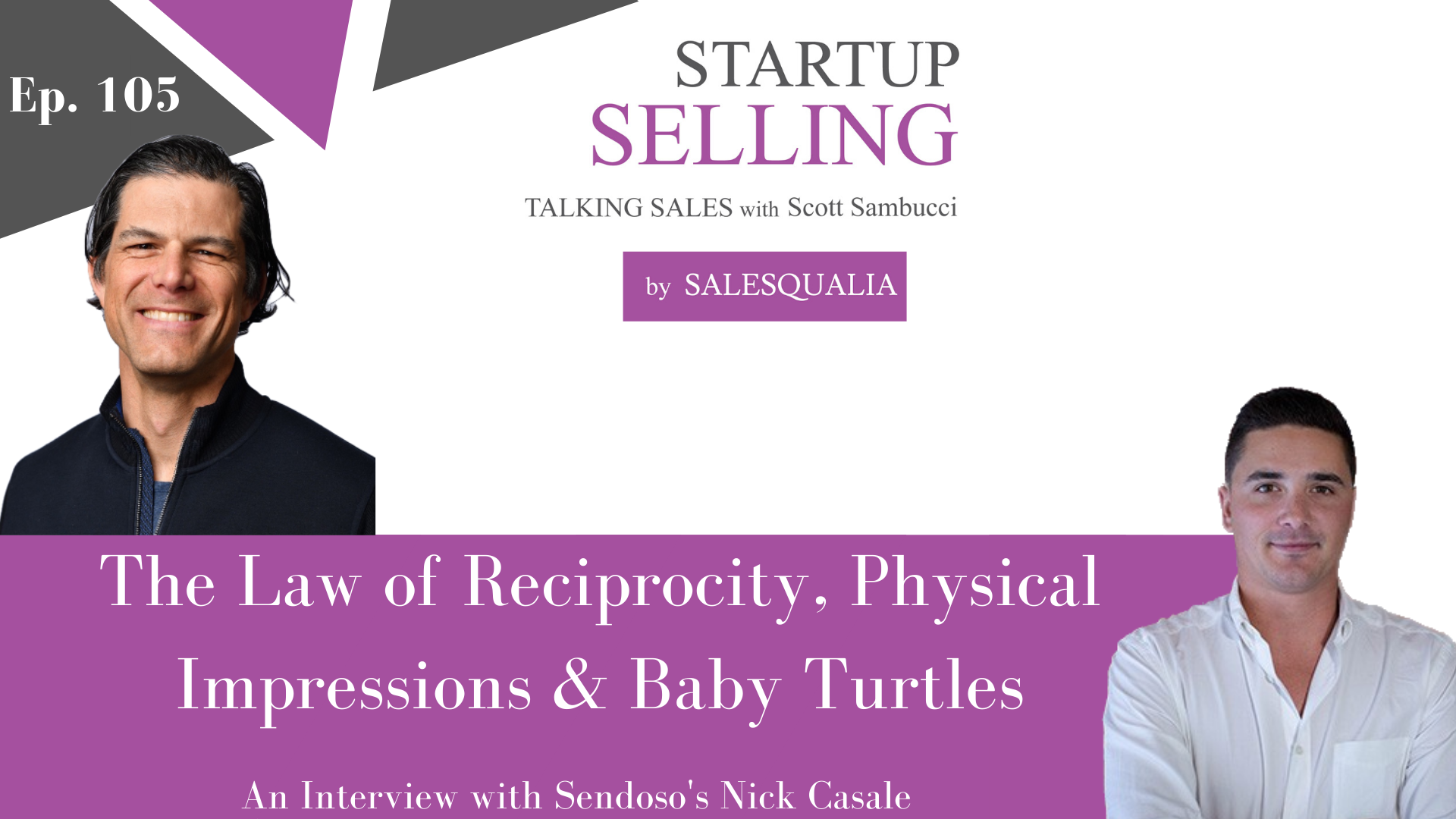 Ep.105: The Law of Reciprocity, Physical Impressions & Baby Turtles: An Interview with Sendoso's Nick Casale
In this episode of the Startup Selling Podcast, I interviewed Nick Casale.
Nick is the Director of Sales at Sendoso, the leading Sending Platform, where he's responsible for the mid-market and enterprise sales teams. As the third employee and first sales hire, Nick built Sendoso's sales process from the ground up before stepping into management to focus on scaling the sales organization. 
Nick is passionate about empowering sales reps to rise above the digital noise and connect with prospects and customers on a human level. Prior to Sendoso, Nick was an early sales hire at Talkdesk.
Some of the topics that we discussed in this episode are:
The difference between implies versus actual ROI.

How to track the results from sending a physical object?

The three specific areas in your sales funnel where you could be using physical impressions. These are: 

At the start of your sale "engagement" stage

Using it mid-funnel as a way to build rapport to pull a deal from early, to middle, to late stage.

At the end of the sales funnel "close to conversion".

What are some gifts/objects that you could be sending?

How gifts can help you with building a relationship and in your conversion rate. 

Nick's experience as an early-stage company leader and moving from Account Executives to Director role. 
Link & Resources:
Sendoso: sendoso.com
 Nick on LinkedIn: www.linkedin.com/in/casalenick
Listen & subscribe to The Startup Selling Show here:
Stitcher | Spotify | iTunes | Soundcloud | SalesQualia.com
Thanks so much for listening! Tell a friend or ten about The Startup Selling Show, and please leave a review wherever you're listening to the show.