Sep
10, 2020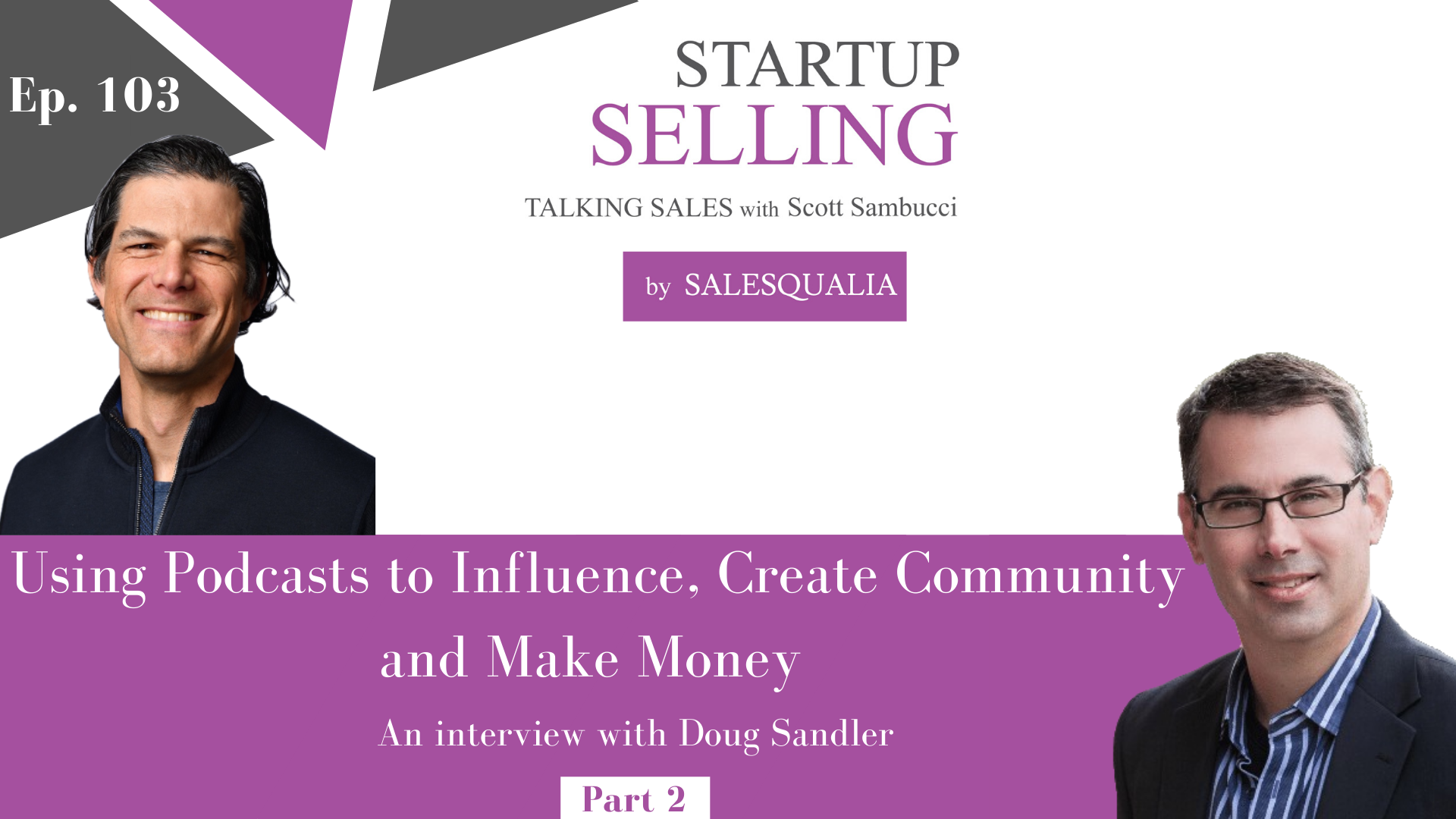 Ep.103: Using Podcasts to Influence, Create Community and Make Money – An interview with Doug Sandler, Part 2
In this episode of the Startup Selling Podcast, I interviewed Doug Sandler.
Doug has over 30 years of business experience as an entrepreneur and leader. His book, Nice Guys Finish First is a #1 ranked Amazon Best Seller. As podcast host of The Nice Guys on Business Podcast, Doug has interviewed Gary Vaynerchuk, Arianna Huffington from HuffPost, Dan Harris from Good Morning America, Ron Klain, White House Chief of Staff, and dozens of celebs.
Doug specializes in teaching others the "how-to's" of building relationships and strengthening connections. He is a nationally recognized speaker and writer.
Some of the topics that we discussed in this episode are:
The importance of using podcasts as a way to influence and create community.

The virtues of podcasting and how you could be using it in your market.

The importance of having a specific market niche and how it can be helpful for your audience.

Ford Mustang Podcast by Doug Sandler and how his message educates people.

What are some ways to start your own podcast?

How do you go from idea to implementation?
Link & Resources:
Doug Sandler on LinkedIn: www.linkedin.com/in/doug-sandler-1a346649
Nice Guys on Business Podcast: www.niceguysonbusiness.com
TurnKey Podcast: www.turnkeypodcast.com/toolkit
Nice Guys Finish First by Doug Sandler: amzn.to/2Z0jQAs
Listen & subscribe to The Startup Selling Show here:
Stitcher | Spotify | iTunes | Soundcloud | SalesQualia.com
Thanks so much for listening! Tell a friend or ten about The Startup Selling Show, and please leave a review wherever you're listening to the show.