Sep
08, 2020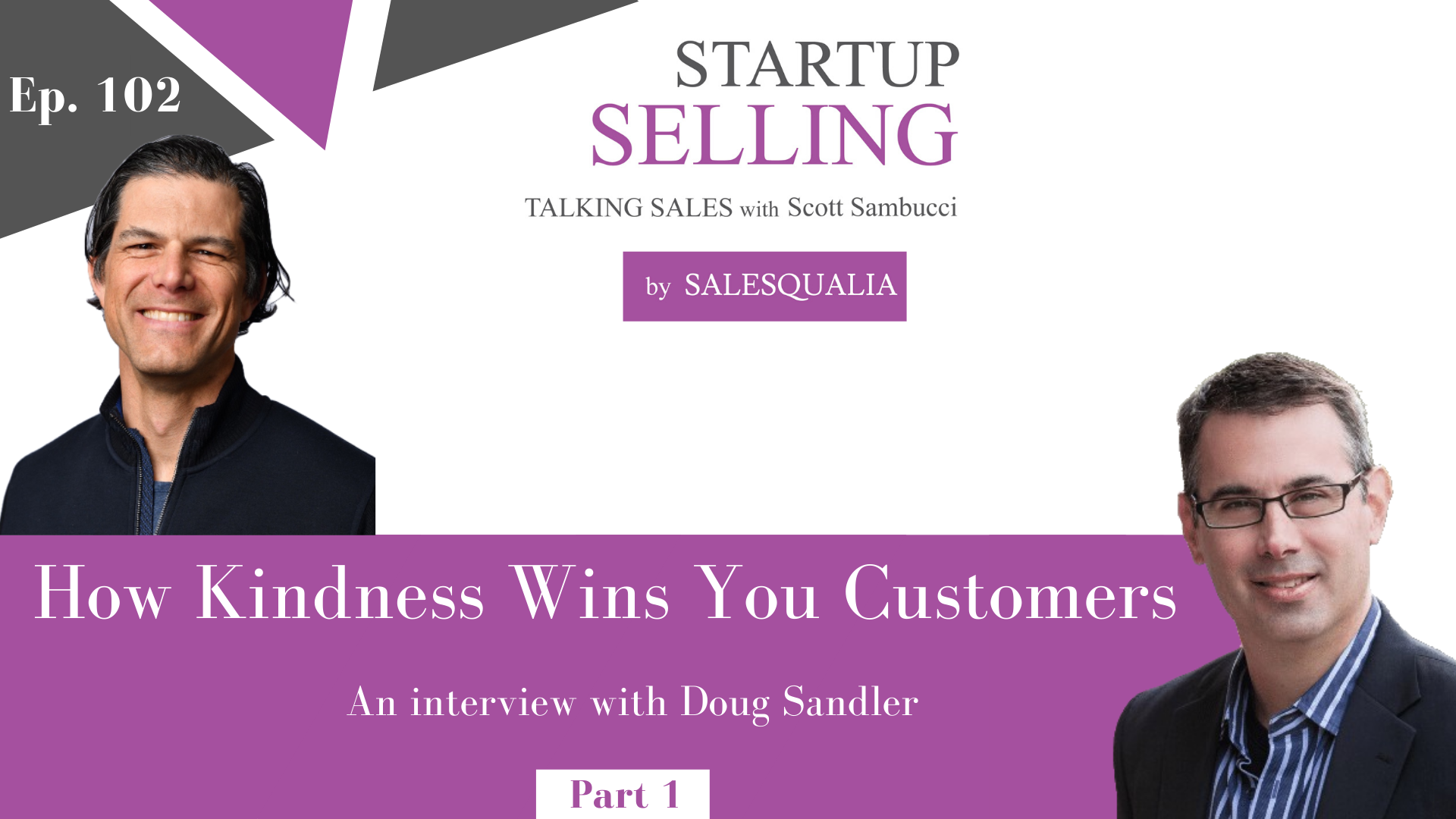 Ep.102: How Kindness Wins You Customers – An interview with Doug Sandler, Part 1
In this episode of the Startup Selling Podcast, I interviewed Doug Sandler.
Doug has over 30 years of business experience as an entrepreneur and leader. His book, Nice Guys Finish First is a #1 ranked Amazon Best Seller.  As podcast host of The Nice Guys on Business Podcast, Doug has interviewed Gary Vaynerchuk, Arianna Huffington from HuffPost, Dan Harris from Good Morning America, Ron Klain, White House Chief of Staff, and dozens of celebs. 
Doug specializes in teaching others the "how-to's" of building relationships and strengthening connections. He is a nationally recognized speaker and writer.  
Some of the topics that we discussed in this episode are:
Book: Nice Guys Finish First by Doug Sandler.

How does being a nice person help you with sales?

The importance of putting people over products whenever you're selling.

The importance of putting your clients over technology.

Accepting the reality of the numbers when you're selling and getting rid of the "Head-trash". 

The core tenants for making you a nice guy. 

Focusing on your customers and being honest with them. 
Link & Resources:
Doug Sandler on LinkedIn: www.linkedin.com/in/doug-sandler-1a346649
Nice Guys on Business Podcast: www.niceguysonbusiness.com
TurnKey Podcast: www.turnkeypodcast.com/toolkit
Nice Guys Finish First by Doug Sandler: amzn.to/2Z0jQAs
Listen & subscribe to The Startup Selling Show here:
Stitcher | Spotify | iTunes | Soundcloud | SalesQualia.com
Thanks so much for listening! Tell a friend or ten about The Startup Selling Show, and please leave a review wherever you're listening to the show.