Aug
25, 2020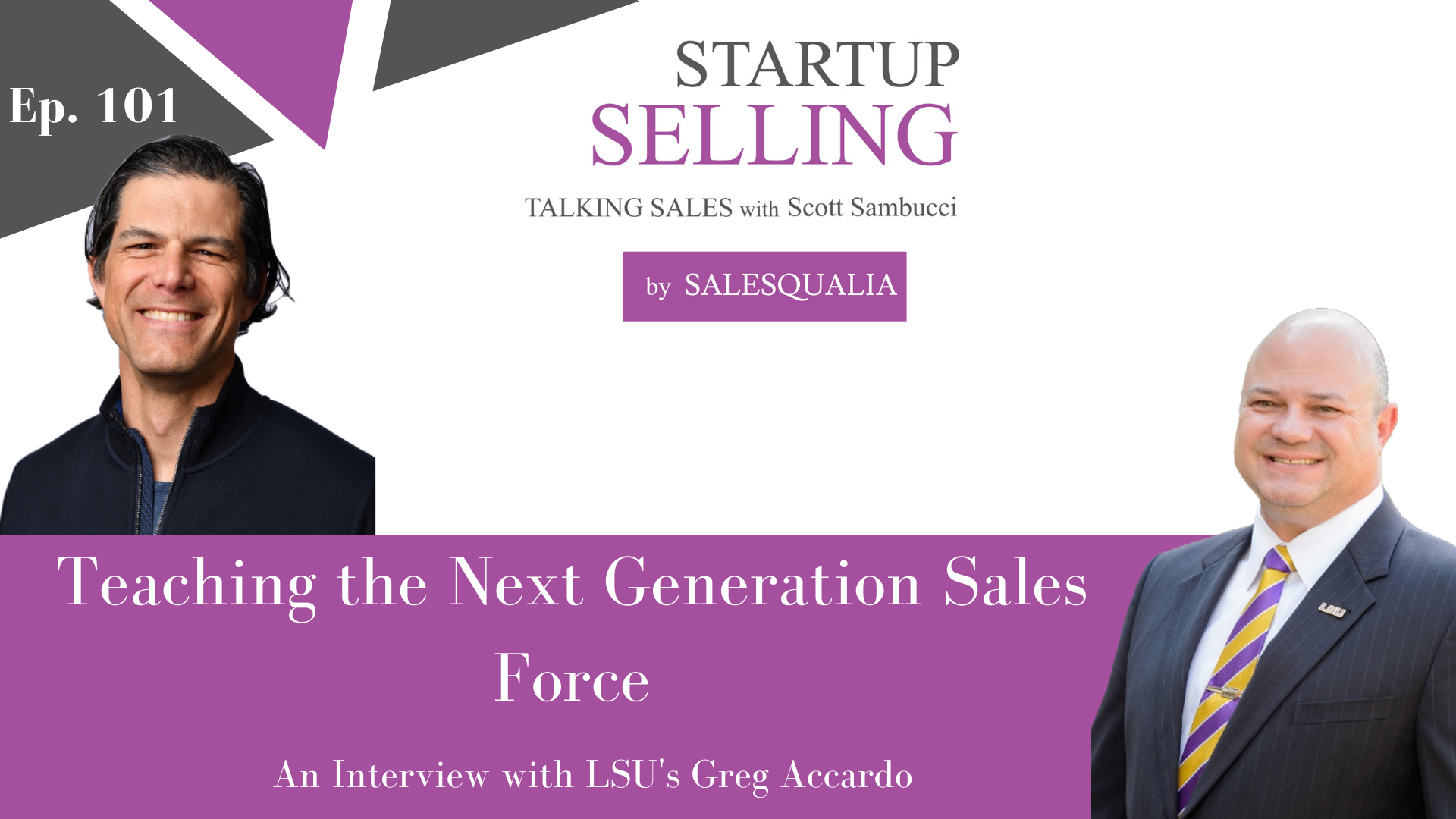 Ep.101: Teaching the Next Generation Sales Force: An Interview with LSU's Greg Accardo
In this episode of the Startup Selling Podcast, I interviewed Greg Accardo.
With over 20 years of business and sales experience, Greg serves as the Director of the LSU Professional Sales Institute. Since 2015, he has been in the Department of Marketing conducting extensive work developing and executing strategy, acting as the industry liaison, chief fundraiser, managing budgets, overseeing internships and placements, overseeing & coaching the university sales team and sales competitions, job fares, and other PSI events.
Greg teaches two sections of undergraduate classes for Professional Sales and Sales Practicum. He also teaches Advanced Professional Sales and Negotiation Tactics & Strategies for LSU Executive Education. 
He successfully launched a CRM education program in partnership with HubSpot for all current and future LSU PSI students.
Some of the topics that we discussed in this episode are:
The evolution of sales as an academic pursuit. 

The evolution of inside sales and how it went from telemarketing to a true sales position. 

The development and science of marketing and how it has augmented the evolution of sales.

The percentage of business majors coming out of college to focus on sales as their first job.

National and International sales competitions occurring across the country.

How you as an employer can be involved in these sales competitions as a judge, sponsor, etc.
Link & Resources:
Greg on LinkedIn: https://www.linkedin.com/in/greg-accardo/
Listen & subscribe to The Startup Selling Show here:
Stitcher | Spotify | iTunes | Soundcloud | SalesQualia.com
Thanks so much for listening! Tell a friend or ten about The Startup Selling Show, and please leave a review wherever you're listening to the show.