Jun
11, 2019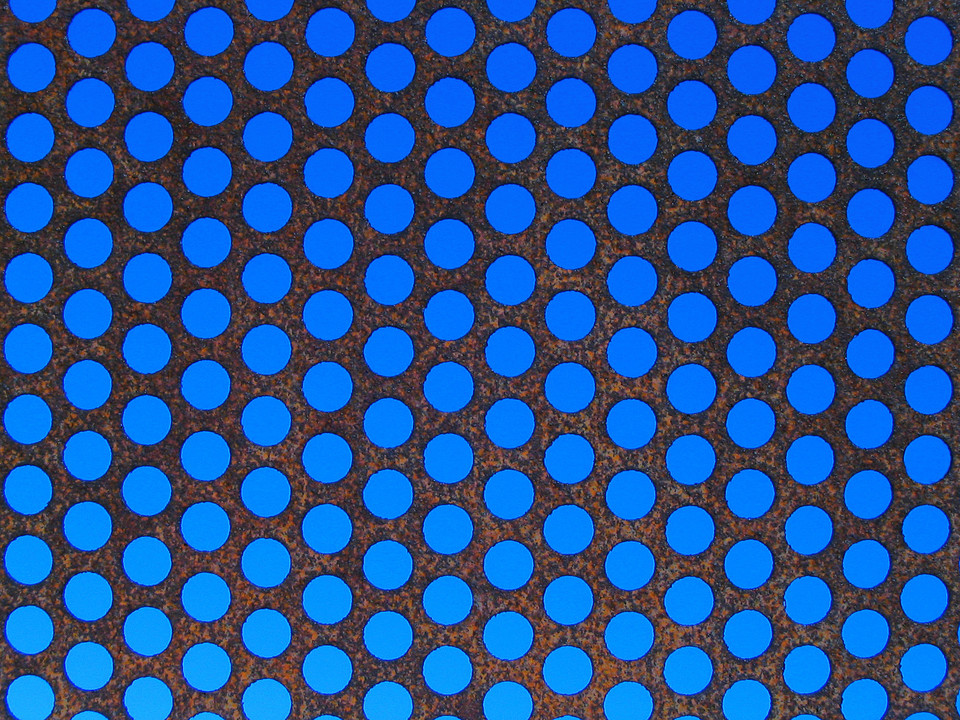 Do You Have Blue Dots or Purple Dots in Your Sales Pipeline?
This weekend, I came across a 2018 study published in Science magazine – "Prevalence-induced concept change in human judgment," by David E. Levari, et al.
The experiment showed how people's perception changed based on the decreasing frequency of a certain signal over time.
In the experiment, participants were shown a series of blue and purple dots on a computer screen and asked to identify which dots were blue. Pretty simple task, right? But as the experiment progressed, experimenters showed participants fewer and fewer blue dots on the screen. As blue dots became less and less frequent, participants began to label the purple dots as blue.
Even when the participants were told that they would be shown fewer blue dots over time, and even though the participants were given a monetary incentive to resist mislabeling the dots, the participants still mislabeled the dots over time.
Take a look at your sales pipeline right now.
How many of the active deals that you're tracking really are blue dots, and how many are just purple dots that you're mislabeling because you don't have enough blue dots in your sales pipeline, or have enough new ones coming into your sales funnel each week or month?
Here are three (3) ways to diagnose if your active deals are purple dots –
#1: Measure Time-to-Loss vs Time-to-Win
As a seller, you should know the steps that every sales opportunity in the pipeline needs to follow, by when, to move from "qualified lead" to "paying customer." As David Sandler is credited with saying – If you don't have a process for selling, you're at the mercy of the buyer's process for buying.
When time-to-loss is greater than time to win, it's an indication that we're hoping something magical will happen with the opportunity.
If you find yourself saying things like – "Maybe they'll reply back to that proposal I sent two months ago…" or "They said they'd discuss internally and get back to me…" – then chances are you have a Purple Dot in your sales pipeline.
---
If you'd like some help analyzing the active deals in your startup's sales pipeline, click here to download The Startup Selling Pipeline Analysis Worksheet.
** I'll email you a PDF of this worksheet PLUS a short Explainer Video to show you how to use it. **
---
#2: Look for a Cross-Section of Customer Types
As a startup, it's critical to focus on solving one problem for one customer type, then nailing that combo over and over and over again. David Packard, Bill Gurley and Paul Graham have all shared a variation of the same maxim – "Startups rarely die of starvation; they die of indigestion."
Are you offering product variations and feature requests to get deals done? When you look at your sales pipeline, are you selling to companies across multiple industries and segments? Within those companies and segments, are you selling to different target buyers – low-level uses and line managers at some prospects and senior managers and the C-Suite at others?
If you're straying from selling to one customer type, or worse, if you haven't identified your Ideal Customer Profile, then you've got Purple Dots in your sales pipeline.

#3: Pricing Variance
While it's important to experiment with pricing and pricing models, price should always be a function of value. Too often, startups think that price is a reason a prospect will buy, or not buy, the product, so they look at pricing as a means to convert each deal –
"Maybe if I discount the price, they'll give us a shot…" or "I'm running a bunch of free pilots so that the prospect can see if it works…"
Often, prospects say that price was the reason they decided not to more forward – "we don't have the budget" or "we're not looking to increase costs right now." Of course they don't and of course they're not. Price is rarely the reason a prospect doesn't buy – it's just an excuse they use when either they are unqualified or don't see the value the product will provide to them.
Price is only an issue in the absence of value. It's your job as the seller to show prospects the value they will capture by using the product.
If in reviewing each deal in your sales pipeline, you're justifying each deal with special pricing, then you probably have Purple Dots in your sales pipeline.
(Special thanks to Mark Manson for introducing this paper to me in his book "Everything is F*cked: A Book About Hope.")
---
Plus, whenever you're ready, here are 3 ways I can help you grow your startup…
It explains the core selling strategies that EVERY startup needs to sell, if you really, really have to and don't know how… Click Here
Every month, I tackle YOUR sales questions on anything and everything sales – Prospecting, Pipeline, Sales Metrics, Buyer Behavior and more… Click here to save your spot and send me your toughest sales question…
3. Work with me and my team privately
If you'd like to work directly with me to take your company from Start Up to Ramp Up to Scale Up, just send me an email at: [email protected], put "Private" in the subject line, and tell me a little about your business and what you'd like to work on together, and I'll get you the details…