Sep
29, 2020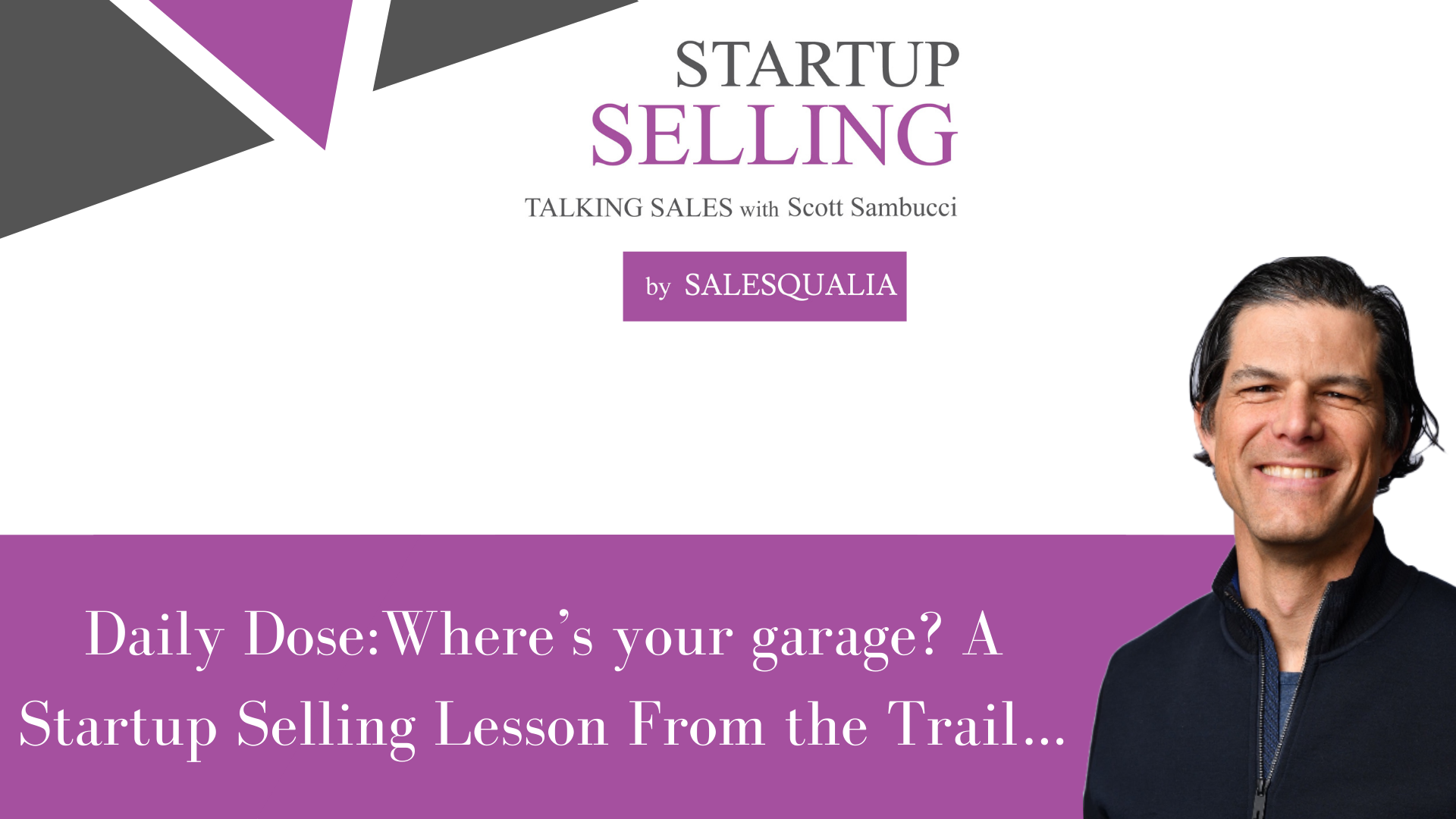 Daily Dose: Where's your garage? A Startup Selling Lesson From the Trail…
Every day feels like a race when you're growing your startup.
But do you have a system in place to get better along the way between those races – to build your strengths, to improve where you need?
For me, "getting out to the garage" means committing time and effort everyday, no matter what, to get better.
Where's your garage?
Check out the LinkedIn Live here:
www.linkedin.com/video/live/urn:li:ugcPost:6701843992394440704
Listen & subscribe to The Startup Selling Show here:
Stitcher | Spotify | iTunes | Soundcloud | SalesQualia.com
Thanks so much for listening! Tell a friend or ten about The Startup Selling Show, and please leave a review wherever you're listening to the show.