Sep
01, 2021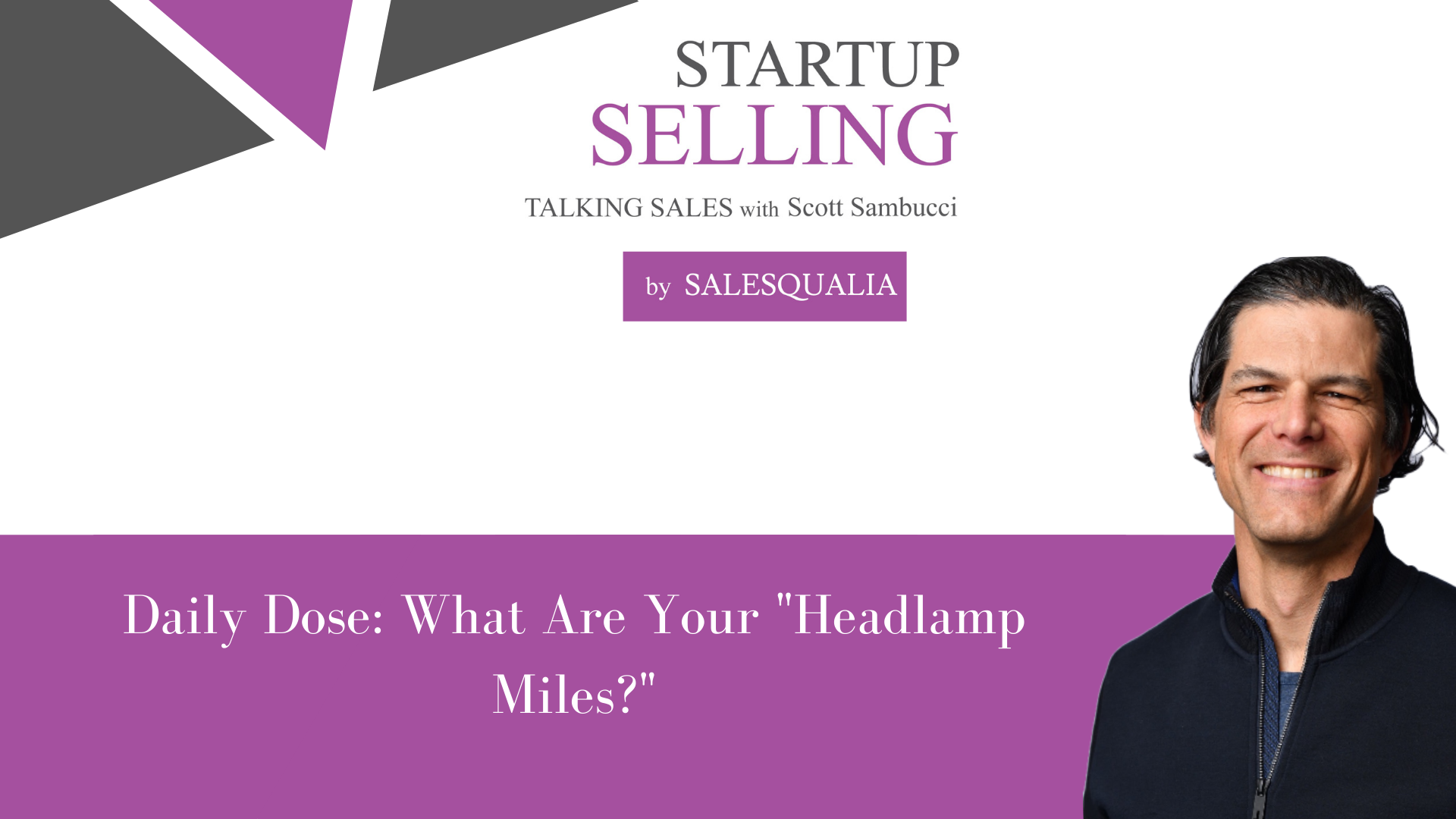 Daily Dose: What Are Your "Headlamp Miles?"
I've got this thing when I'm training called "Headlamp Miles" – it's the miles I knock out in before the sun comes up.
This morning, I hit *start* on my Garmin at 4:16am today for a 10-miler.
It's not so much that I have to practice #running in the dark (though it does help come race day…).
It's more about making the time to train.
I'm a husband and a dad. I want to have breakfast with my son and take him to camp. I like hanging out with my wife on the patio in the evening or taking our dog to the park, then watching Mythbusters together before bed.
If I don't get in the Headlamp Miles, I won't get in the training I want to do or spend the time with the two most important people in my life.
Plus, there's magic in putting those miles…
I hear owls in the trees and the first birdsong of the morning. On one stretch through an olive grove, there's a white owl that swoops down over my head through the trees from time to time.
I've seen deer, skunks, coyotes, and rabbits because I'm out in nature before the sun rises.
On a clear morning, I can see the black night turn gray, then watch the orange morning emerge over the Sierra Nevadas.
What are your Headlamp Miles?
In our #StartupSelling coaching program, we're running the August #Sales Activity Challenge – clients commit to doing at least 20 touches a day to leads and prospects.
Some days are a tough slog if you're a #startup CEO with everything else to do every day. But these become their Headlamp Miles in their growth.
I've been doing this myself this week – starting at 4:30 in the afternoon and wrapping up around 6pm. It's a time window when my son has his time playing Minecraft and I can jam on doing my 20 touches – my Headlamp Miles for the business, to lead by example.
What magic can you create for business when you make the time and put your Headlamp Miles?
Do More, Be Happy, Surprise Yourself.
Listen & subscribe to The Startup Selling Show here:
BluBrry | Deezer | Amazon | Stitcher | Spotify | iTunes | Soundcloud | SalesQualia
Thanks so much for listening! Tell a friend or ten about The Startup Selling Show, and please leave a review wherever you're listening to the show.