Sep
10, 2021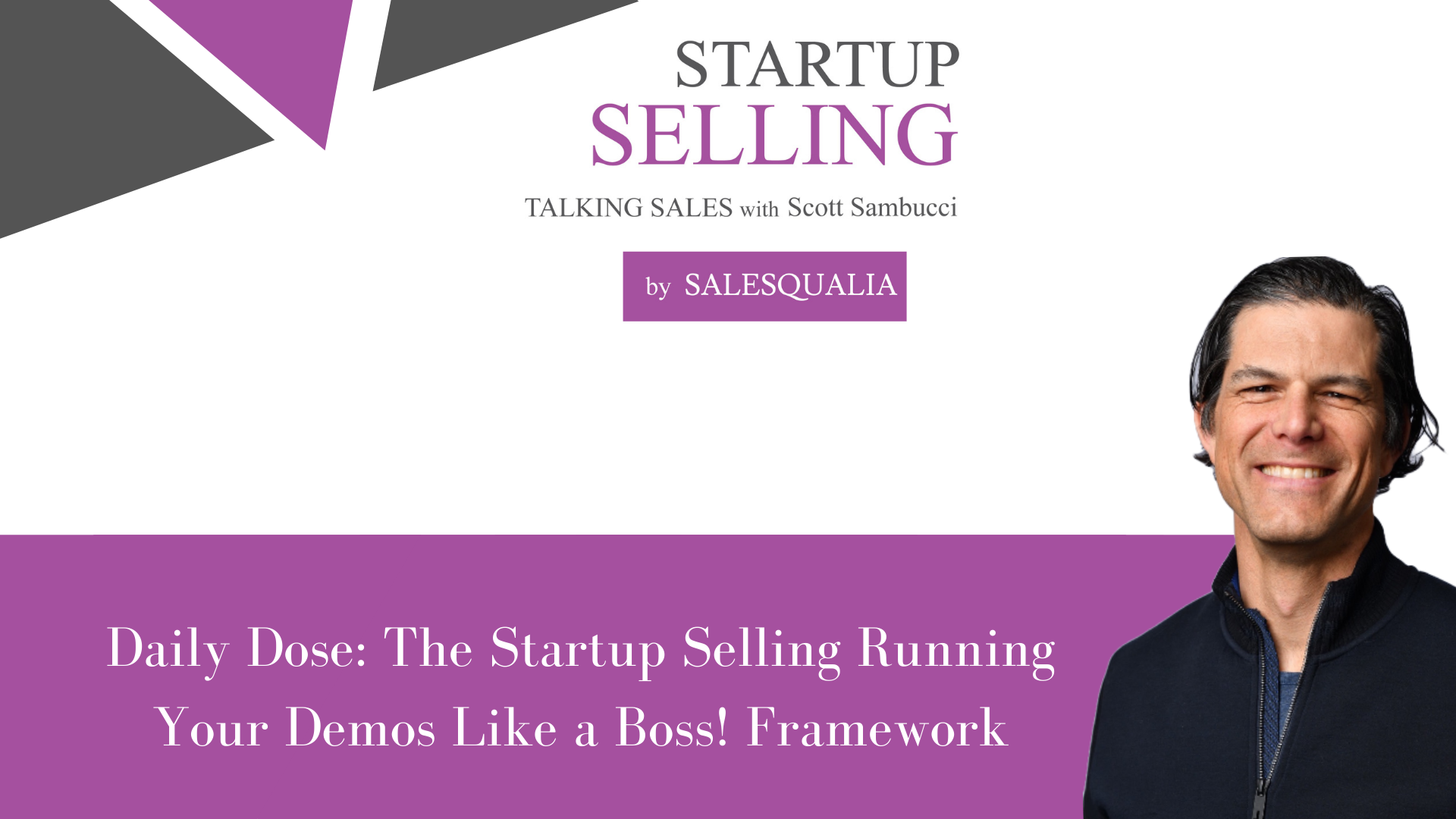 Daily Dose: The Startup Selling Running Your Demos Like a Boss! Framework
When you're a startup with the latest and greatest new product, there's no shortage of interesting conversations.
Everyone wants to see the new, cool thing you've built. 
But every demo feels like a fireworks show – everyone's excited, you get lots of applause when it's over, then everything goes dark.
Getting deals to move through your pipeline feels more like pushing a pig through the python.
You send email after email, "Just following up…" and "Just checking in…" 
… and nothing.
That prospect that showed so much excitement and enthusiasm before the demo now disappeared into the selling abyss. 
Sound familiar?
This happened to me time after time when I started selling software for my first Silicon Valley startup.
I found myself chasing deal after deal, wearing myself out, and almost burning myself out until I finally figured out why this kept happening and how to run my product demos like a boss.
And guess what? It has NOTHING to do with your product… 
Instead, it's a 3-step process that, if you follow it, will ensure that you're always demoing to decision-makers and never find yourself chasing after the next meeting.
Listen & subscribe to The Startup Selling Show here:
BluBrry | Deezer | Amazon | Stitcher | Spotify | iTunes | Soundcloud | SalesQualia
Thanks so much for listening! Tell a friend or ten about The Startup Selling Show, and please leave a review wherever you're listening to the show.