Jun
23, 2021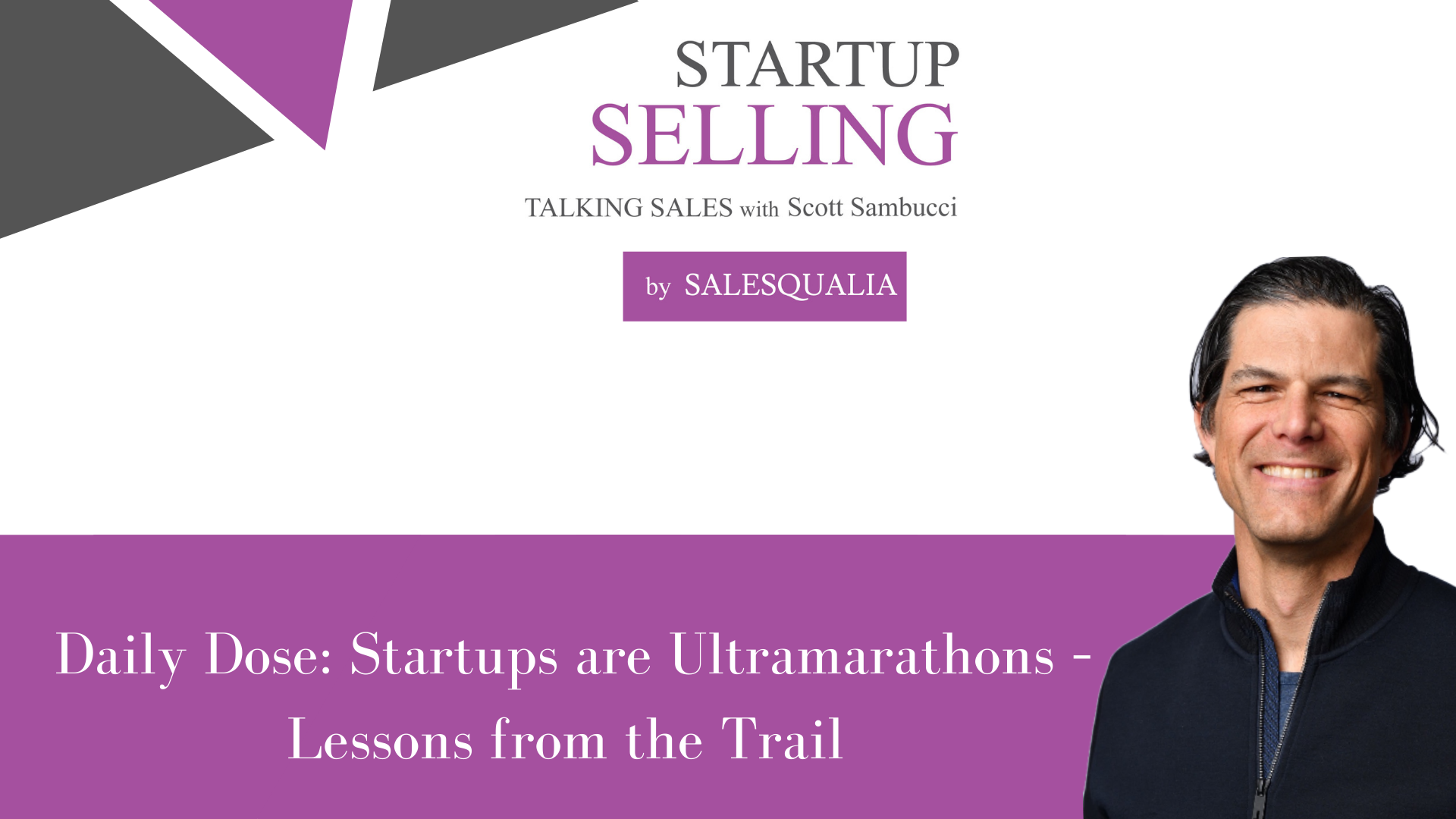 Daily Dose: Pre-Race, Part 1 – Startups are Ultramarathons – Lessons from the Trail
Startups are ultramarathons, even though most of us are sprinting every day –
Sprinting to the next product release…
Sprinting to nail down the next sale…
Sprinting to get to the next funding round…
Even though you're sprinting every day, it's important to remember that the path you chose is a long journey.
Over the past six months, I've been training for the Western States 100 – the oldest, arguably most prestigious ultramarathon in the world. Over 7000 people wanted one of the 369 spots available.
I'm a week away from the starting line, and over the past six months, I've learned a lot about myself, what's possible and how to break ceilings I didn't think I could break.
My goal is not just to finish the race, but to finish in under 24 hours to earn the Silver Buckle Award.  It's going to be close, and I'll execute my best race, and even then I might now make it.
The struggle is guaranteed; success is not.
I'm sharing a few "Lessons from the Trail" – how running and building a startup is just like training and running an ultramarathon.
Here's the first installment.
Listen & subscribe to The Startup Selling Show here:
BluBrry | Deezer | Amazon | Stitcher | Spotify | iTunes | Soundcloud | SalesQualia
Thanks so much for listening! Tell a friend or ten about The Startup Selling Show, and please leave a review wherever you're listening to the show.