Jul
15, 2021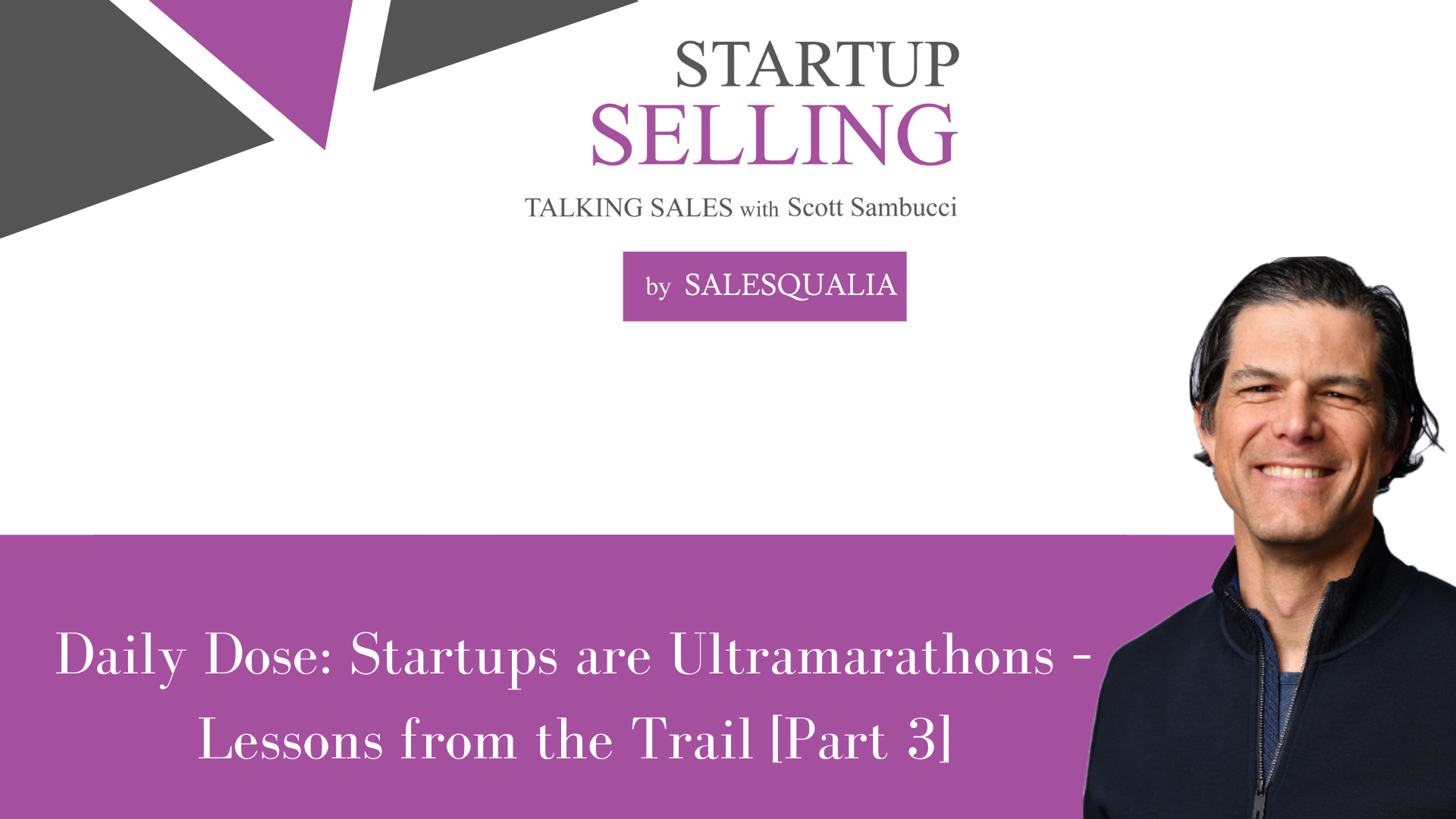 Daily Dose: Pre-Race, Part 3 – Startups are Ultramarathons – Lessons from the Trail
It's less than 3 days from the race start – the Western States 100 – an ultra-marathon from Olympic Valley in the Sierra Nevadas to Auburn, CA near the Sacramento Valley.
I didn't sleep well two nights ago – waking up at 1:30am with some pre-race anxiety. That's normal, and expected. Having a few nerves is good – it keeps me focused on every last detail.
That brings me to today's Startup Selling Lessons from the Trail – making the most of every training opportunity these past six months. Covering every last detail in my final preparation.
I'm past all of the training and tune-ups. It's all about logistics, packing and crew instructions. (I've written an 8-page manual just for my pacers and crew. (I'll drop a link to the PDF in the comments if you're interested…)
Most of all for you, as you build, grow and run your startup, you've got to do the same – make the most of every minute, every opportunity. 
You've got to cover every last detail. 
You've got to seek and find the unknown unknowns to reduce risk and improve your chances of success.
This installment of "Startups are Ultramarathons – Lessons from the Trail" is about just that.
BTW… If you think you want some help with your startup's sales process – how to make the most of your opportunities and execute on every details, shoot me an email to [email protected] with the word "OPPORTUNITY".
We'll grab a time to talk about your situation, work on a few ideas and figure out if or how we can help.
Listen & subscribe to The Startup Selling Show here:
BluBrry | Deezer | Amazon | Stitcher | Spotify | iTunes | Soundcloud | SalesQualia
Thanks so much for listening! Tell a friend or ten about The Startup Selling Show, and please leave a review wherever you're listening to the show.