Oct
07, 2021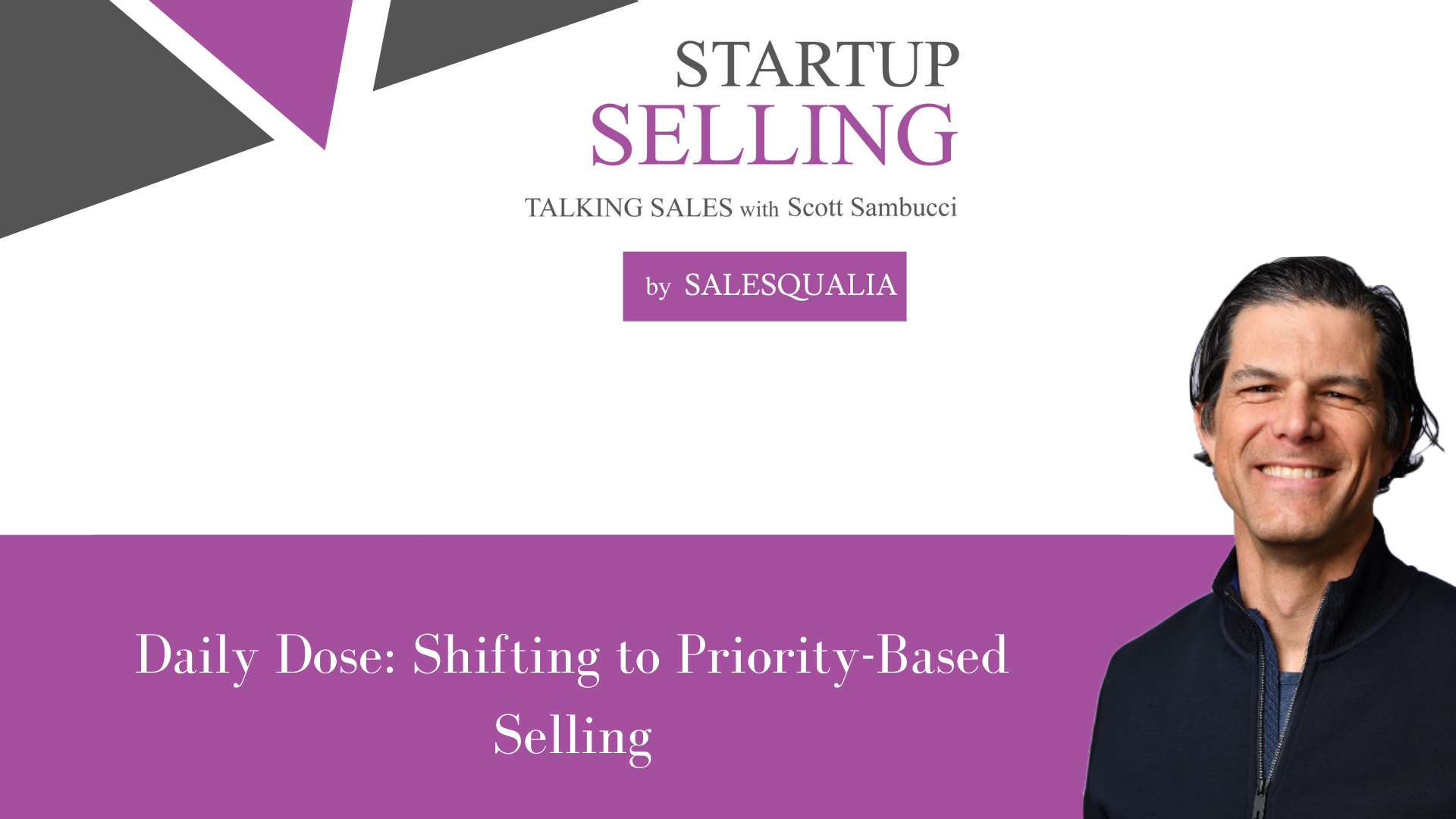 Daily Dose: Shifting to Priority-Based Selling
One of the biggest sales mistakes most startups, especially ones selling enterprise solutions and targeting Above-the-Line executives make, is that they don't focus on their prospect's PRIORITIES. 
Instead, most startups make their outreach and pitches all about their PRODUCT –
"Hi NAME – I'm contacting you because I would like to give you further information about our product called _____…"
or
"Hi NAME – Our company has a blah-blah platform that does feature this and feature this… Would you like to see a demo?"
Ugh. Delete.
Occasionally I'll see messaging that's PROBLEM–focused –
"Hi NAME – Even with a great sales team, there's a good chance you're hurting your growth if your blah-blah-blah is anything less than optimal…"
A little better, but even that isn't nearly good enough if you want to sell to ABL executives.
Executives get paid the big bucks because their job is to lead their company's strategic initiatives. 
When they step into the office every day, they're focused on their PRIORITIES – not the day-to-day problems that crop up.
They have people down the chain that are paid to handle the fires. 
And they definitely don't care about your product (even if it's AI or Blockchain or automates something or other…).
It's your job as a seller to know these priorities and show how you can help those executives get where they want to go.
Listen & subscribe to The Startup Selling Show here:
BluBrry | Deezer | Amazon | Stitcher | Spotify | iTunes | Soundcloud | SalesQualia
Thanks so much for listening! Tell a friend or ten about The Startup Selling Show, and please leave a review wherever you're listening to the show.