Aug
05, 2021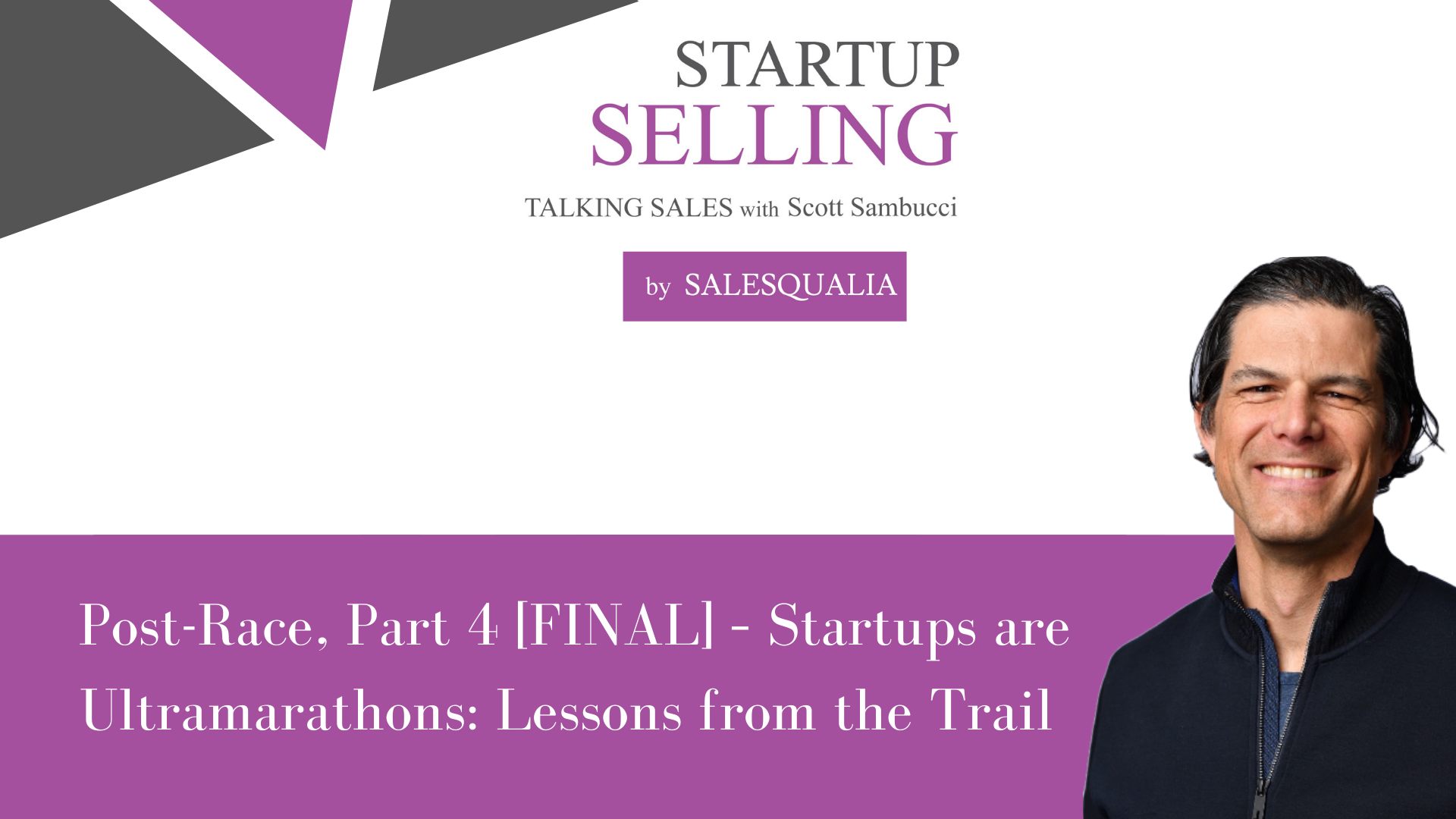 Daily Dose: Post-Race, Part 4 [FINAL] – Startups are Ultramarathons: Post-Race Lessons from the Trail
Here it is… The 4th and final, installment of my post-race "Startups are Ultramarathons – Lessons from the Trail" from the 2021 Western States 100 Ultramarathon.
In the first three installments, I shared these 8 lessons –
Find Experts.

Do the [Right] Work.

Preparation, Planning & Visualization.

Focus on Your Locus

Be Confident.

Ask for Help.

Give it Everything.

Run Your Perfect Race.
(Be sure to go back and catch the first three post-race installments, as well as 4 pre-race "Startup Lessons from the Trail.")
Today, I talk about:
"Fall down seven times, get up eight." –Japanese Proverb

Be Happy.
BTW… If you're a startup founder and want some help with your journey from idea to impact, there's a chance the team and I here at SalesQualia can help.
Shoot me an email to [email protected]alia.com with the word "JOURNEY" and we can hop on a call to look at your situation, brainstorm a few ideas and see if or how we can help you ramp up and scale up your sales.
Do More, Be Happy, Surprise Yourself –
Go Farther.
Listen & subscribe to The Startup Selling Show here:
BluBrry | Deezer | Amazon | Stitcher | Spotify | iTunes | Soundcloud | SalesQualia
Thanks so much for listening! Tell a friend or ten about The Startup Selling Show, and please leave a review wherever you're listening to the show.