Apr
06, 2021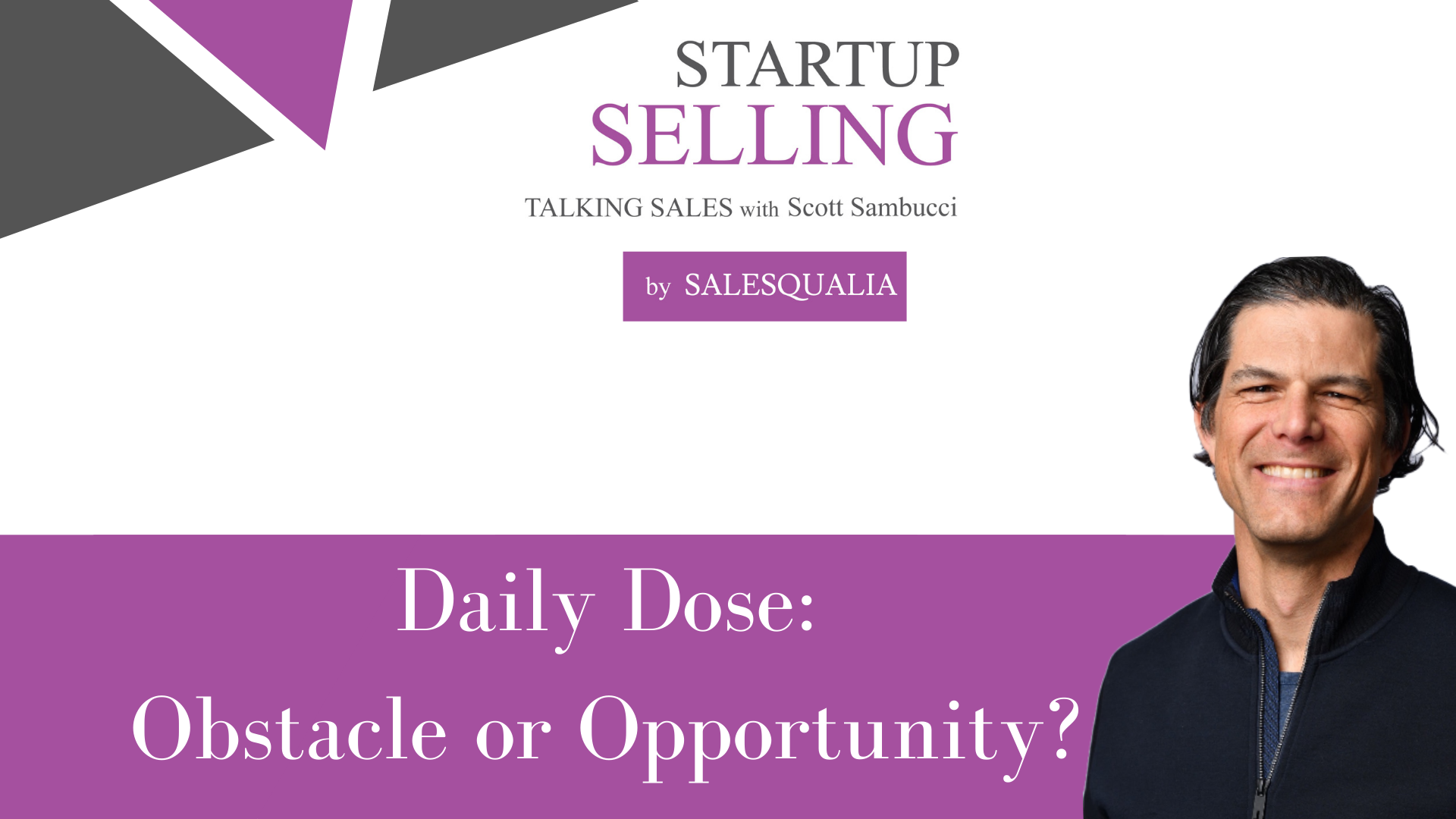 Daily Dose: Obstacle or Opportunity?
When it's 3am and you can't sleep, what do you do?
I had a choice – I could lay awake in bed, frustrated that I'm not sleeping and letting all of the thoughts racing through my mind take over, or I could treat it as an opportunity to do something.
On Monday, I woke up at 12:30am, my head spinning with all of the projects we're working on – building sales plans with clients, interviewing teams that want to join our program, upgrading our entire client delivery platform, training our new team member, setting up the next round of live events…
Obstacle or Opportunity?
When you have a team member that's not performing…
Obstacle or Opportunity?
When you have a logjam of deals in the pipeline that are moving…
Obstacle or Opportunity?
When the product release is behind…
Obstacle or Opportunity?
I get it – some obstacles are so big, so gnarly, that it feels impossible to find the opportunity it's offering you.
But it's there if you stay calm, persevere and look for what's good about your situation.
Whatever the obstacle you've got today, or this week, or this month, know that you've got this.
Check out the LinkedIn Live here:
https://www.linkedin.com/video/live/urn:li:ugcPost:6780466944576507905/
Listen & subscribe to The Startup Selling Show here:
BluBrry | Deezer | Amazon | Stitcher | Spotify | iTunes | Soundcloud | SalesQualia
Thanks so much for listening! Tell a friend or ten about The Startup Selling Show, and please leave a review wherever you're listening to the show.