Aug
25, 2021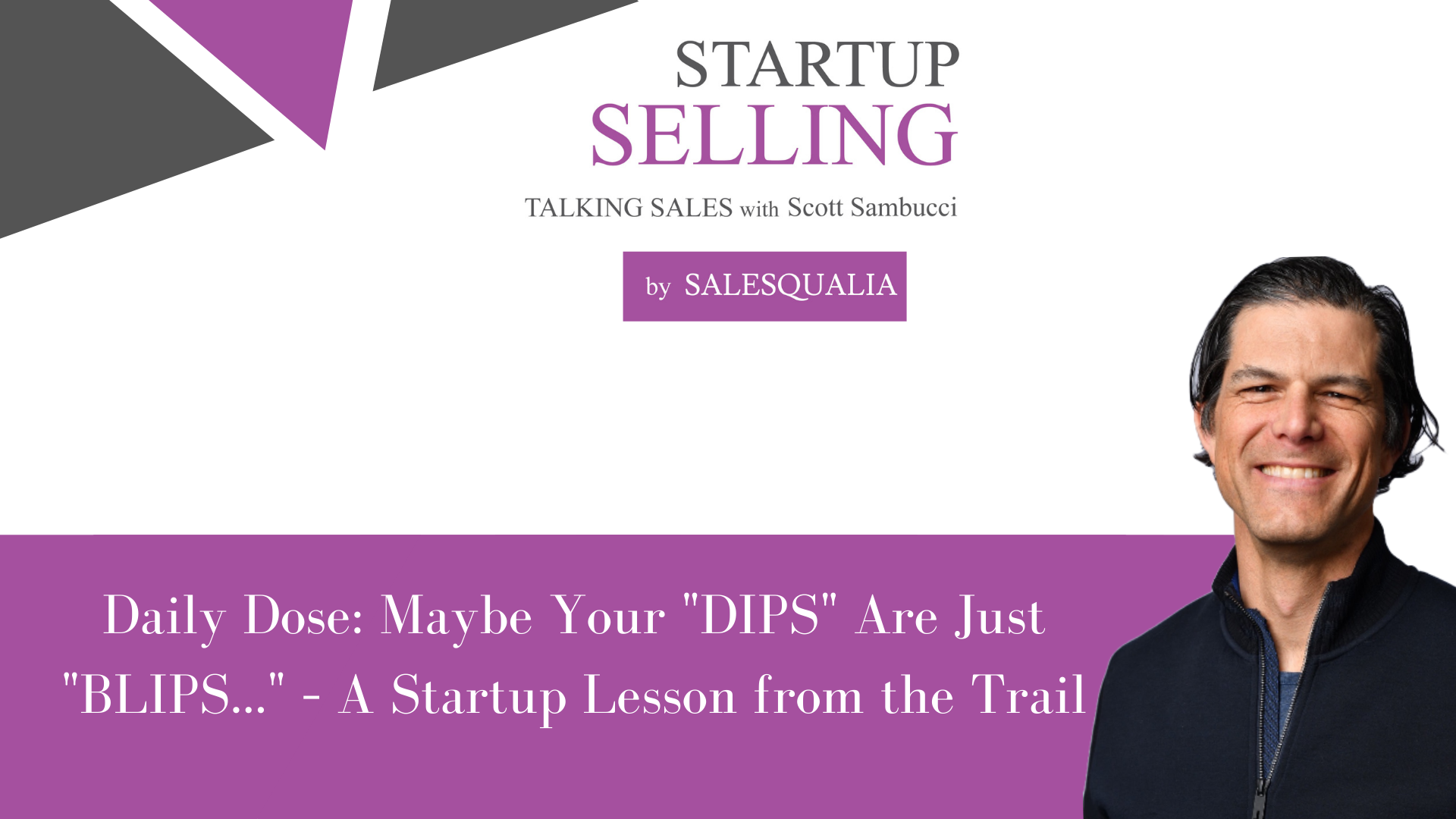 Daily Dose: Maybe Your "DIPS" Are Just "BLIPS…" – A Startup Lesson from the Trail
Wednesday means repeats out at Lagoon Valley Park – 1.5 miles and down, three times.
I didn't want to go out there today.
The 4am alarm came early. I took forever to get out of the house then took a wrong turn driving out to the trail.
No power on the uphills. No speed on the downhills.
Just a grind from start to finish. It made me doubt how much I really wanted to do this next race in 3 weeks.
It's just part of the work. I'm sure I'll feel better later today, and my spirits will lift.
It's the same with startups – you're going to have rough patches and bad days and headwinds.
You're going to question why you're doing this in the first place or wonder if you'll ever reach where you want to go.
Just remember that in the big picture – a dip is just a blip. It's just one day, one week, one data point.
It's the way it goes – it's not all puppy dogs and rainbows.
There will be rough patches. There will be tough days. There will be dips along the way.
Just remember — the dips are usually just blips.
Listen & subscribe to The Startup Selling Show here:
BluBrry | Deezer | Amazon | Stitcher | Spotify | iTunes | Soundcloud | SalesQualia
Thanks so much for listening! Tell a friend or ten about The Startup Selling Show, and please leave a review wherever you're listening to the show.