Sep
01, 2020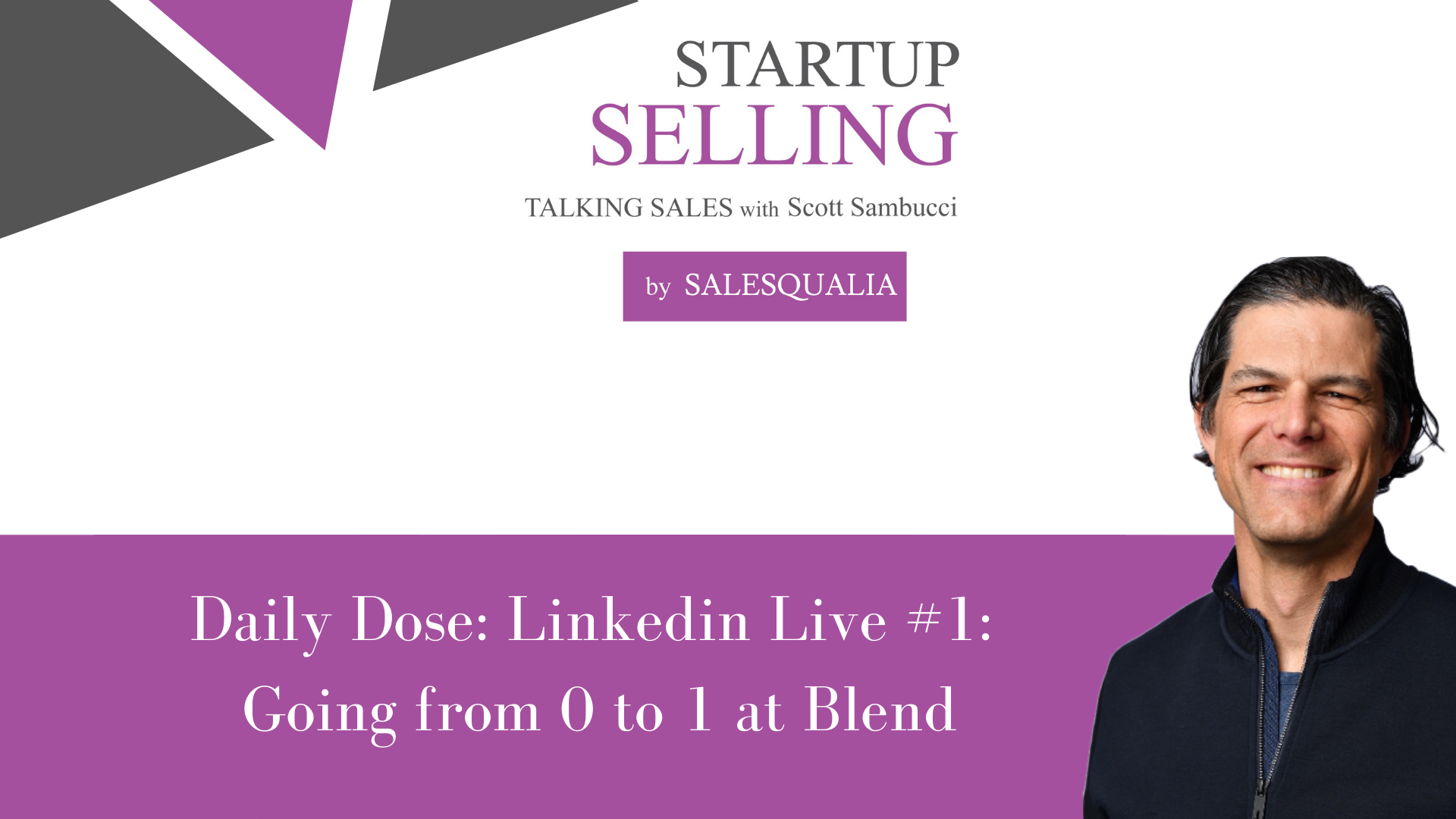 Daily Dose: Linkedin Live #1: Going from 0 to 1 at Blend
Blend officially reached unicorn status three weeks ago, with the announcement of their Series F – now valued at $1.7 billion.
These announcements lead to a bunch of messages and questions –
What was it like starting the sales process as the first head of sales?
Where did we find our first customers?
How did you get on the path to unicorn status in the early days?
So… I decided to kick-off my LinkedIn Live account by sharing 4 key factors that made a huge difference in getting from 0 to 1 at Blend.
Check out the LinkedIn Live here:
https://www.linkedin.com/video/live/urn:li:ugcPost:6699690106762092545/
Listen & subscribe to The Startup Selling Show here:
Stitcher | Spotify | iTunes | Soundcloud | SalesQualia.com
Thanks so much for listening! Tell a friend or ten about The Startup Selling Show, and please leave a review wherever you're listening to the show.