Apr
12, 2021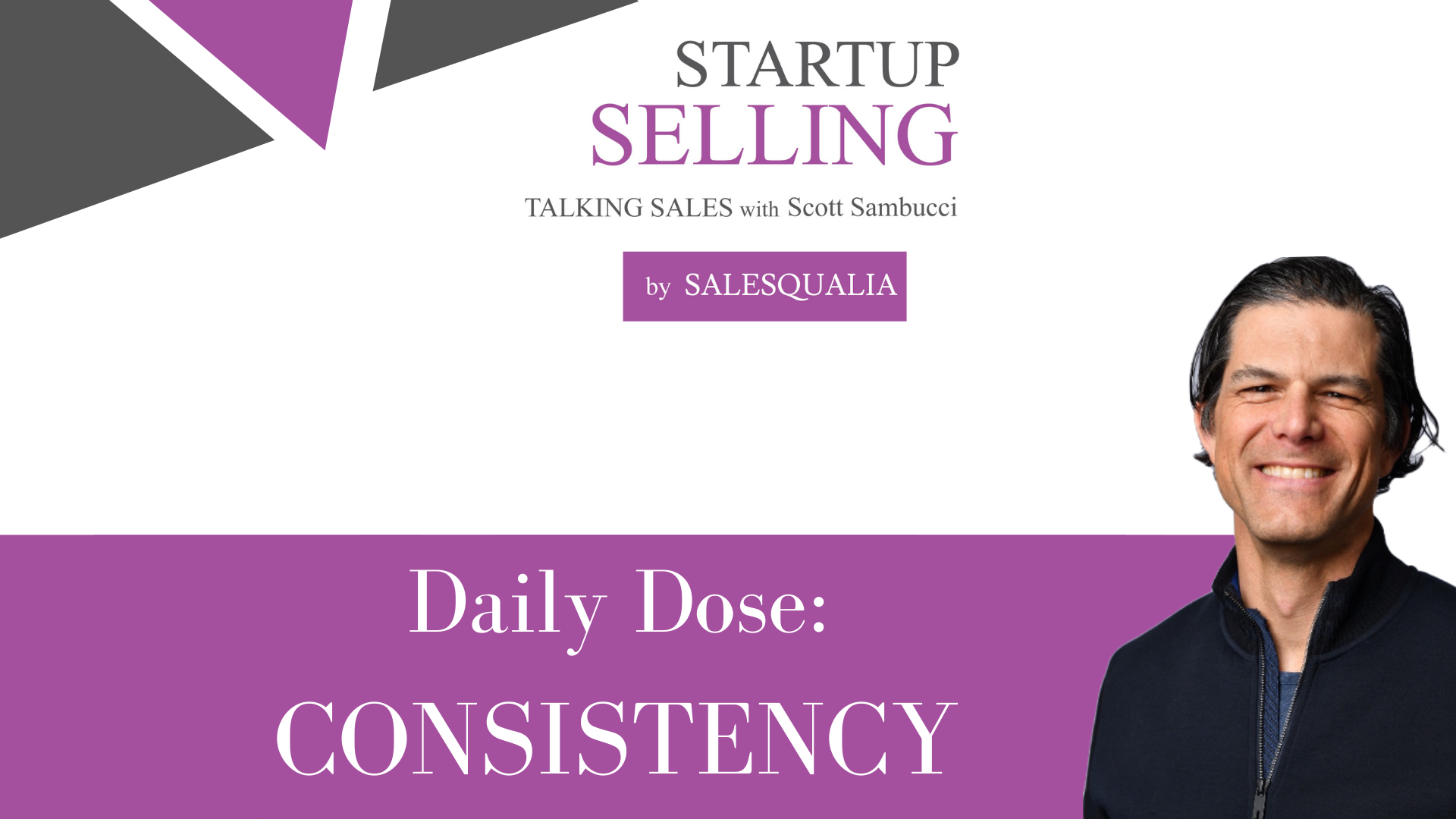 Daily Dose: CONSISTENCY
CONSISTENCY is a principle that's made the biggest difference in my ultra-running training and my work.
Consistency means putting in the work. Every. Day. No matter what.
(BTW… If you want a hand with this, send an email to [email protected] with the word *CONSISTENCY* and I'll share how I can help.)
On the trail, I have a mantra – "Relentless Forward Progress."
You might think this only applies to starting up the next 2000′ climb, or coercing yourself to the next aid station 12 miles away at 3:30am.
But Relentless Forward Progress is most important when it comes to the CONSISTENCY of effort of EVERY DAY.
It's about doing the work that needs to be done, before there's urgency. Before the next action becomes critical.
Consistency is doing your 20 outreaches every day to fill your #sales funnel.
Consistency is keeping your daily stand-ups & team meetings, even when they're not convenient. Consistency is doing quarterly performance reviews so that your team knows exactly where they're doing well and how they can improve.
Consistency is investing the time every week to learn even if that means telling a prospect that Thursday is already booked. (Don't worry – you can have the meeting on Friday. They'll be fine with it…)
Check out the LinkedIn Live here:
https://www.linkedin.com/video/live/urn:li:ugcPost:6784875184848482304/
Listen & subscribe to The Startup Selling Show here:
BluBrry | Deezer | Amazon | Stitcher | Spotify | iTunes | Soundcloud | SalesQualia
Thanks so much for listening! Tell a friend or ten about The Startup Selling Show, and please leave a review wherever you're listening to the show.