Mar
23, 2021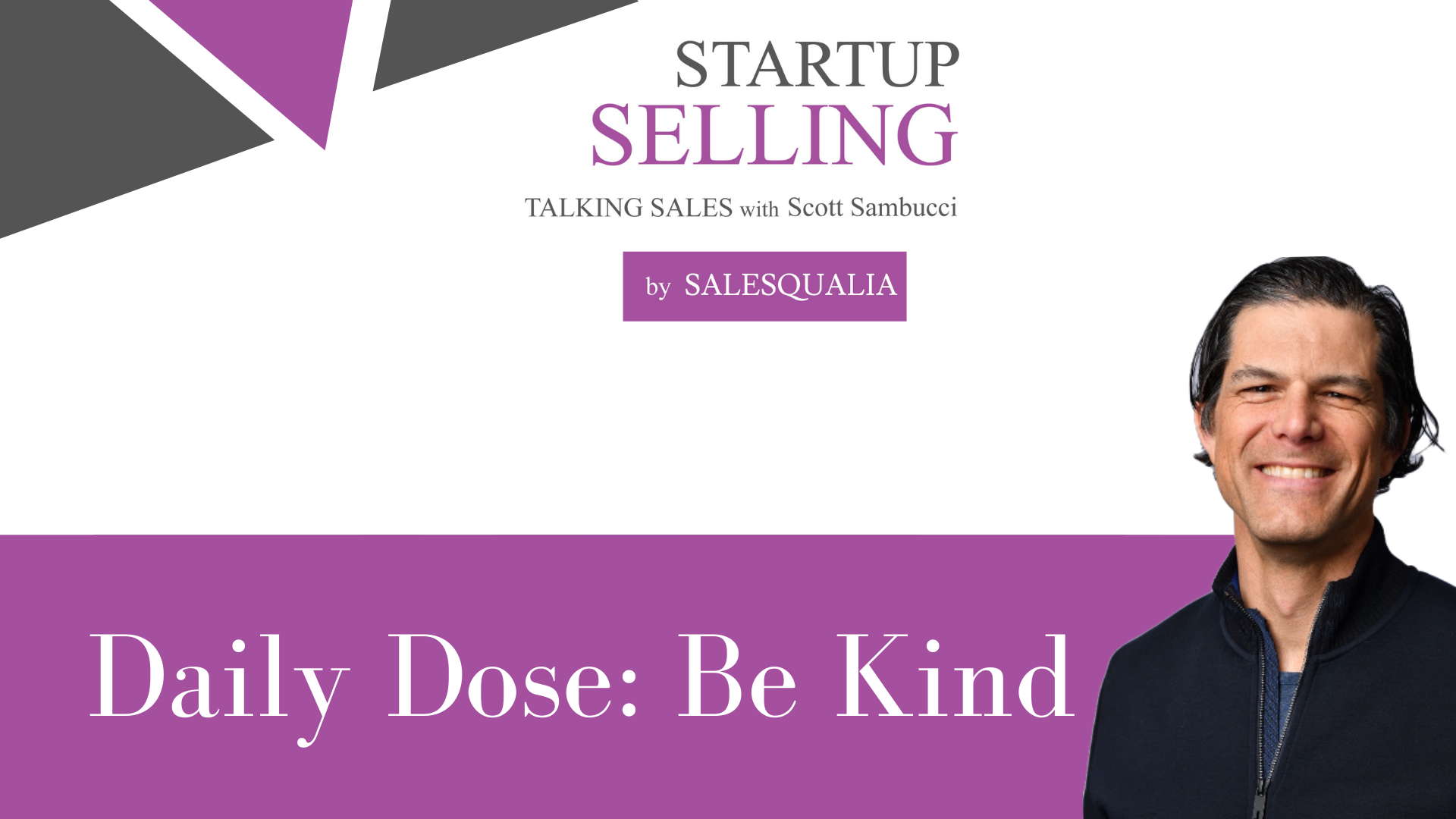 Daily Dose: Be Kind
I know you're frustrated and tired. We all are.
A year ago, I packed my bags for a two-week New Zealand trip to teach a workshop, run a 100-mile ultramarathon then tour the north island in a camper van.
A year ago we had the first confirmed COVID case in the US.
Since then, we've had lockdowns that forced us to change how we live our lives. We experienced #BlackLivesMatter protests in the Summer, the elections in the Fall and the Capitol riots, and the transfer of power this month.
We're all exhausted. We'd all love a day without at least one Zoom call. We all want our kids to go back to school. The holidays feel like they never happened. Worst of all, by now, many of us have lost a loved one because of COVID.
Back in March and April, everyone was kind and understanding about working from home – kids in the background, juggling schedules, and distractions galore.
Life hasn't changed for most of us since then.
So when your prospect is a no-show, your clients are slow to pay, and your coworkers just can't seem to get that project done, remember that everyone is just like you – kids at home, partners still looking for a job, and mourning loved ones lost.
We're all doing our best, and we're all human.
Be the best human you can.
Listen & subscribe to The Startup Selling Show here:
BluBrry | Deezer | Amazon | Stitcher | Spotify | iTunes | Soundcloud | SalesQualia
Thanks so much for listening! Tell a friend or ten about The Startup Selling Show, and please leave a review wherever you're listening to the show.