Jan
19, 2021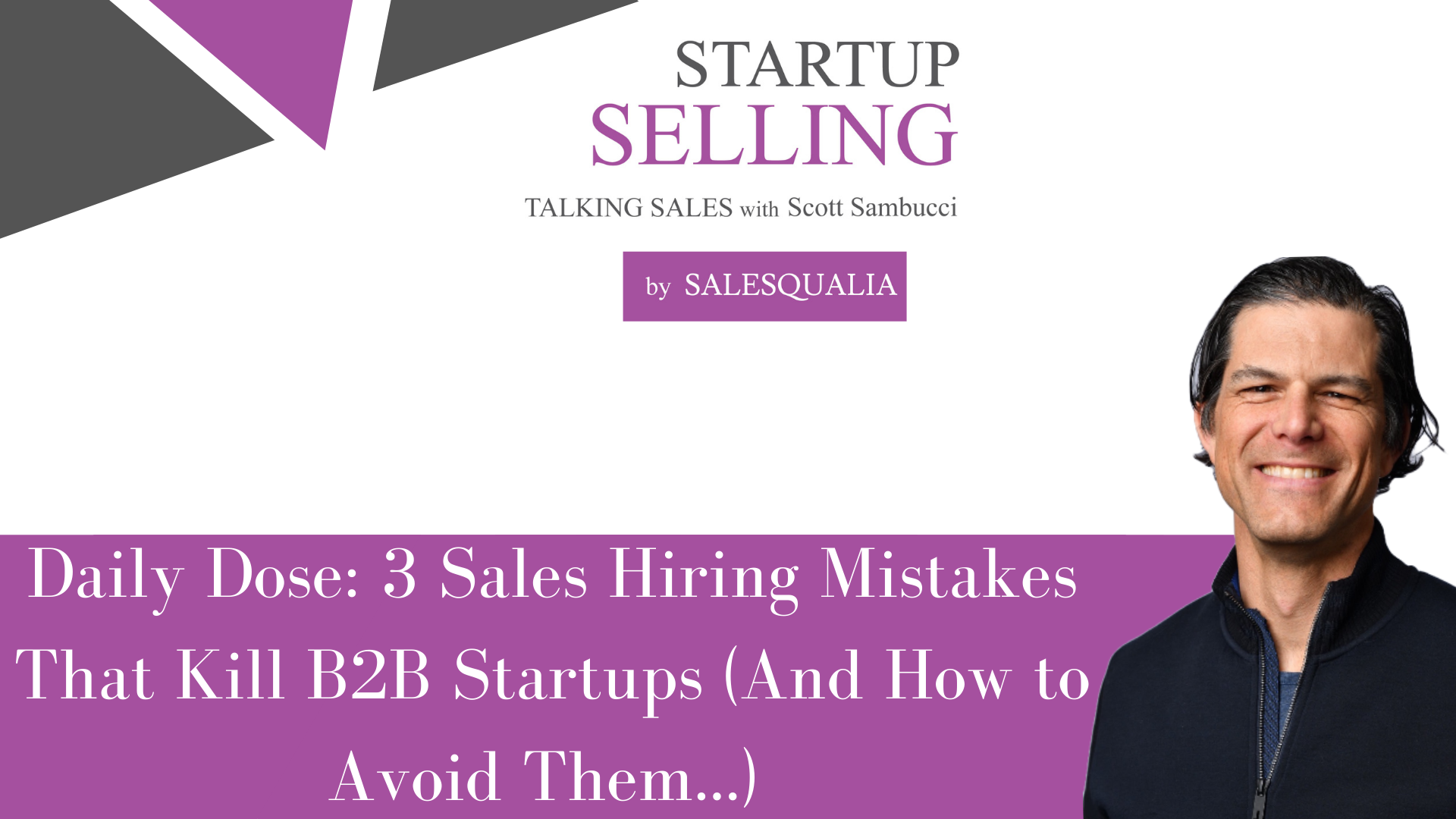 Daily Dose: 3 Sales Hiring Mistakes That Kill B2B Startups (And How to Avoid Them…)
The pipeline's thin. Lead gen is a grind. You're booking demos and slinging proposals, but deal flow is slow. Or maybe never really got going in the first place…
Your early customers were easy to convert and are seeing massive results, but reaching that magic $1mm ARR mark is way tougher than you thought.
And you need to hit that next revenue milestone so you can raise the next round.
I know what you're thinking –
"If only I had a salesperson to close some deals. That'd fix everything…"
I get it. That's exactly where too many founders make a crucial mistake.
In this session, I'll share the 3 biggest sales hiring mistakes that kill B2B startups and how to avoid them…
Want a copy of our Complete Sales Hiring System? 
Click here to request a copy of a recorded training & workbook: lnkd.in/eeeYytF
Check out the LinkedIn Live here:
www.linkedin.com/video/live/urn:li:ugcPost:6724356167147024385
Listen & subscribe to The Startup Selling Show here:
Deezer | Amazon | Stitcher | Spotify | iTunes | Soundcloud | SalesQualia
Thanks so much for listening! Tell a friend or ten about The Startup Selling Show, and please leave a review wherever you're listening to the show.