Jul
06, 2021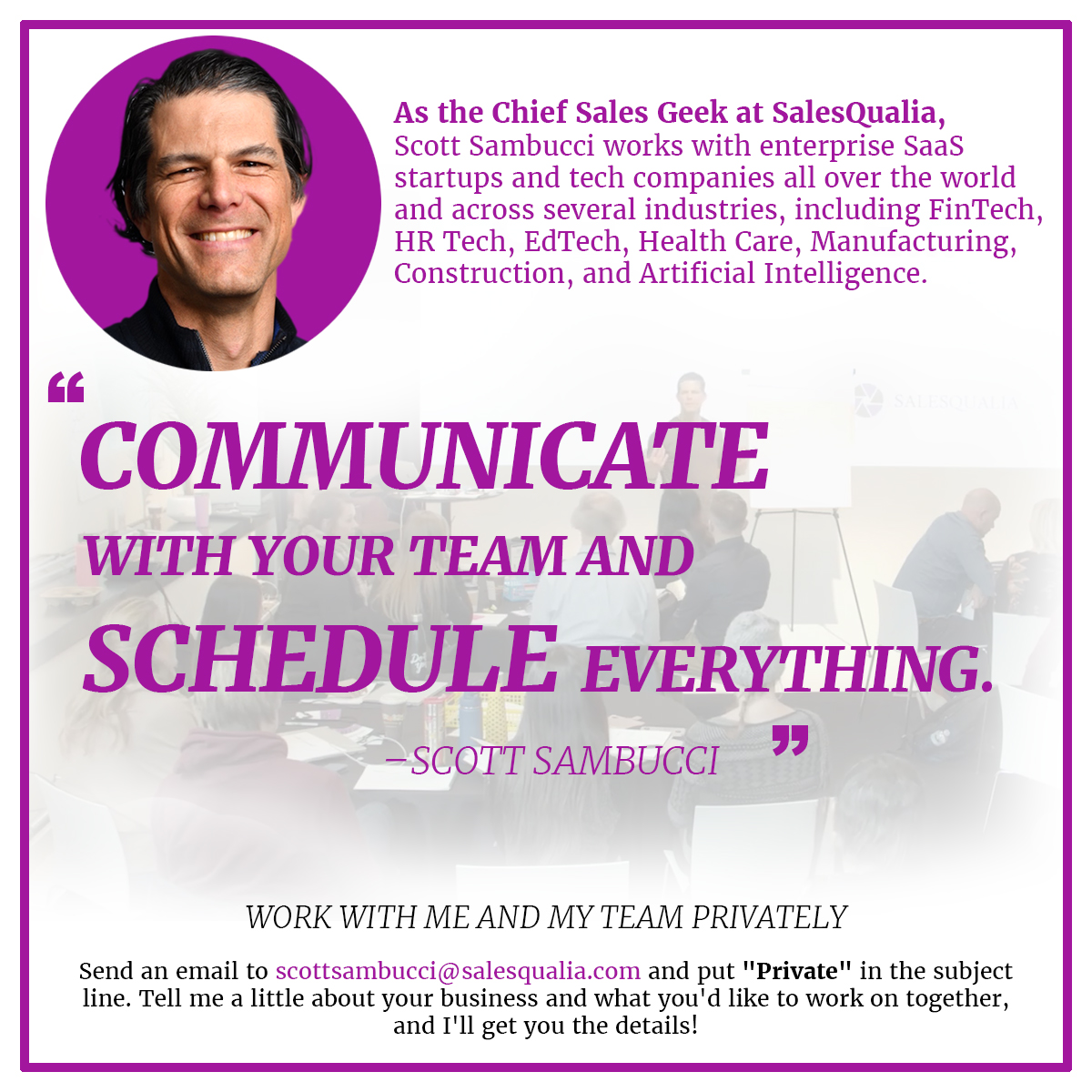 Communicate With Your Team and Schedule EVERYTHING.
Ran a podcast a couple of weeks ago and covered a few lessons from the trail. One of them was to communicate with your team and schedule EVERYTHING.
Block out time on your schedule and communicate about it.
Communication is what enables a positive relationship so get clear and let your team understands the importance of why you blocked off a specific time on your calendar.
When you do this, it gives you an opportunity to maximize your time and work on what's more important for you and the business.
P.S. Got this quote idea from a Blackbelt friend and thought it would be great to implement with my team. ????
[Quote from my most recent podcast—Startups are Ultramarathons – Lessons from the Trail [Part 2].
Listen to the full podcast on the Startup Selling Show.
https://salesqualia.com/daily-dose-startups-are-ultramarathons-lessons-from-the-trail-part-2/