May
25, 2017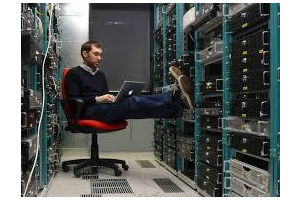 I'm new to SaaS sales and I am seeking advice on how to best find/contact IT managers and their respective IT departments. How can I do so? #Q&A
Question:
I'm new to SaaS sales and I am seeking advice on how to best find/contact IT managers and their respective IT departments. How can I do so?
Answer:
Are you sure that IT managers are the right people to contact for you product?
In enterprise sales, there are four buyer types:
Economic Buyer

– This is the person that ultimately writes the check for your product.

User Buyer

– This is the person/people that will use your product after it is purchased.

Technical Buyer

– The person/teams at your prospective customer responsible for technical due diligence on your product. This will include features, functionality, and technical soundness of your product, and also includes a more general definition of "technical," meaning risk management, information security, and compliance teams at your prospective customer.

Product Champion

– The person that is helping and coaching you along the way during the sales process. (This person might double as one of the other three buyers.)
Have a Sales Question?
Grab a time to chat with Scott here.
Think through the problem that your product solves, and for whom, then decide whether IT Managers are really your target. In most organizations, IT managers have very little influence over a purchasing decision. If they are the target users for your product, hey might be good targets to learn about customer needs, and in order to execute a sale, you need to find the "Economic Buyer," whether that's a Director, Vice President, Senior Vice President, CTO, CFO, or CEO.
When addressing the "Economic Buyer," be sure that you express your value proposition in one of these terms:
Increased Revenue

Decreased Cost

Increased Efficiency

Decreased Risk
These are the only four reasons that an enterprise purchase is made. All of the fun product features and functionalities that are interesting to an IT manager doesn't matter a lick if the cost-benefit analysis for purchasing your product isn't expressed in one of these four ways.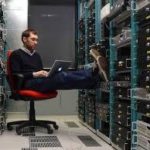 Lastly, because IT managers are typically not decision-makers, working with them directly could cost you a huge amount of time and effort. They are overworked and underappreciated. Being overworked means they don't have much time to talk to vendors. Being under-appreciated means that if you do manage to develop a sales relationship with you, they're likely to try to be a "corporate hero," blocking you from the real decision-makers because they'll want to be the one that gets credit for bringing in your super-awesome solution.
Before you start blasting emails and phone calls to IT Managers, make sure you're building your business, not your busy-ness.
**This Q&A article was originally posted on Quora. Check out Scott's Quora page here.