Feb
07, 2017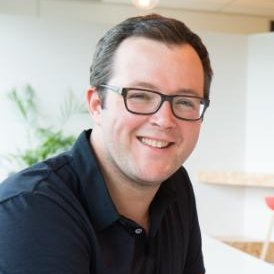 Ep. 28 – Converting Free Trials, Soft Contracts & Why Sales Prospects Love Video: An Interview with Showpad's Louis Jonckheere
Louis Jonckheere is Co-founder and Co-CEO of Showpad. Showpad activates millions of pieces of content for over 850 companies around the world, including Johnson & Johnson, Fujifilm, Audi, Intel, and Kimberly-Clark.
Listen to the episode right here:
Even better, why not subscribe to the "Startup Selling Podcast: Talking Sales with Scott Sambucci" on iTunes?
Topics we discussed included:
What types of content works best to drive sales prospect engagement?

How Showpad uses a 14-day free trial and "Soft Contracts"

The importance of video for your sales and communication

Company culture and hiring practices

Customer engagement and customer success
Podcast Topics & Notes:
0:00 – Introduction to this episode
3:00 – How Louis answers: "What do you do? What is Showpad?"
-90% of sales and marketing content is going unused
6:00 – Using modern sales tools to gain better insight into customer engagement with marketing tools
9:00 – What's the ONE content piece a startup should build and use for sales? (Hint: It's video!)
12:30 – Using video messages with clients
14:30 – Account-based sales and marketing & designing a landing page for each customer (a.k.a "Showcase")
17:30 – Using Facebook Live, social media & texting
20:30 – Why a 14-day free trial (vs. 30-day free trial or freemium) and "Soft Contracts"
24:45 – Customer Success & Engagement
28:00 – Company culture & hiring techniques
35:00 – Corporate social responsibility as a startup & The Showpad Cares program
39:00 – Biggest lesson and mindset transition from early stage CEO to growth mode, and Showpad's decision to move to the US
43:00 – Where to go for peer support, help and advice
Websites & Resources mentioned in the podcast:
The SaaS Founder Email Group (closed group, invite only)
Find Louis across the interwebs here: