Mar
22, 2022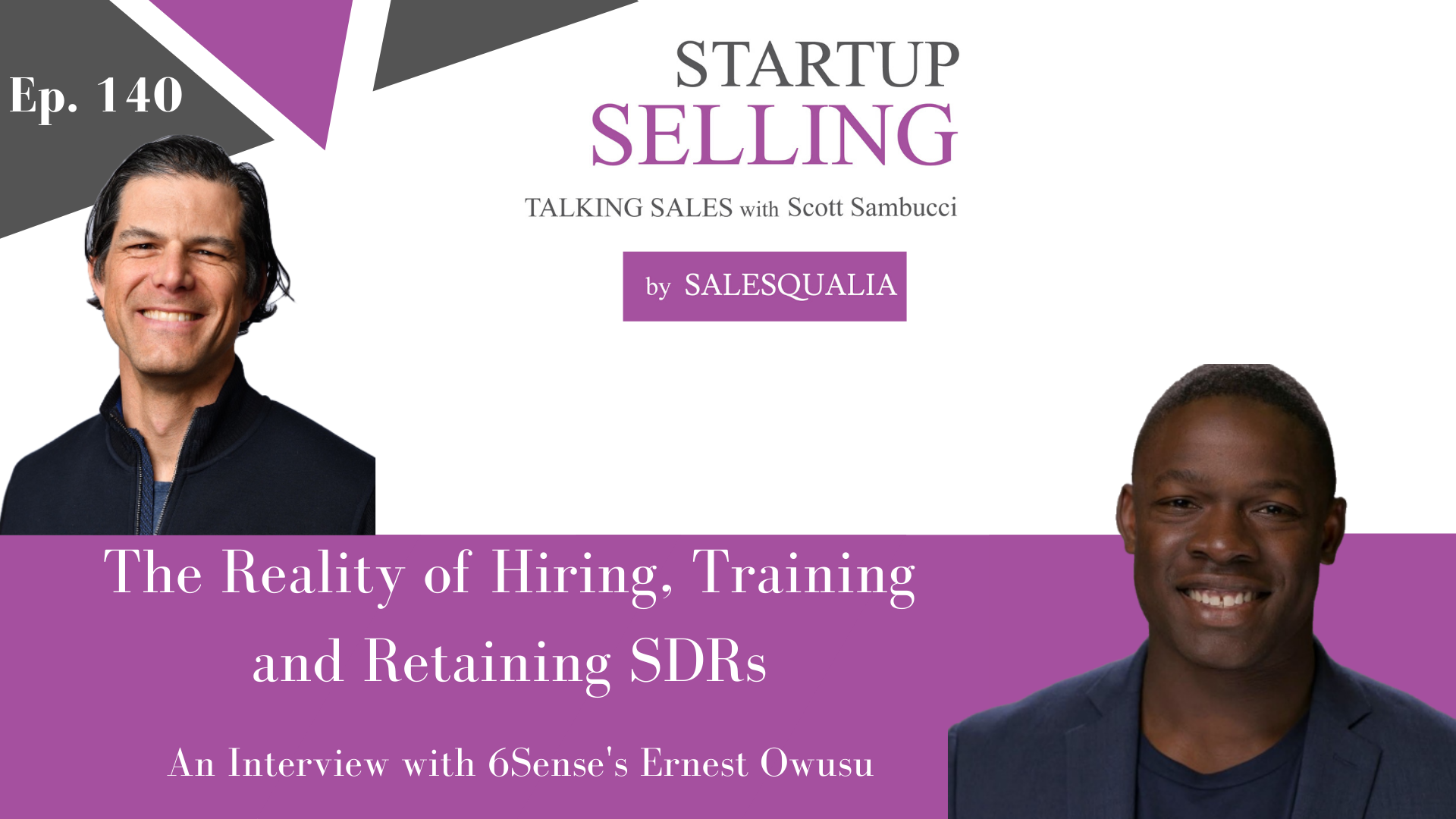 Ep. 140: The Reality of Hiring, Training and Retaining SDRs – An Interview with 6Sense's Ernest Owusu

In this episode of the Startup Selling Podcast, I interviewed Ernest Owusu.
As the Sr. Director of Sales Development at 6sense, Ernest Owusu leverages his passion for helping others succeed as well as his insights from the field to foster a winning team. With previous experience as an NFL athlete, Ernest thrives in team environments full of high collaboration and healthy competition. Outside of the office, you'll find him tackling the industry's diversity problem by mentoring and empowering under-represented people so they can confidently grow their careers.
Some of the topics that we covered are:
SDR Sales Development

SDR Hiring

SDR as a Team

Assessing SDR Candidates

Metrics and Quick Decisions for Hiring and Letting go

Importance of Communication as a Sales Rep

Recruiting Potential Candidates

Sales for the Culture
Links & Resources:
Websites:
6Sense: www.6sense.com
Sales for the Culture: www.salesfortheculture.com
Twitter: www.twitter.com/TheErnestOwusu
LinkedIn: www.linkedin.com/in/ernestowusu
Listen & subscribe to The Startup Selling Show here:
BluBrry | Deezer | Amazon | Stitcher | Spotify | iTunes | Soundcloud | SalesQualia
Thanks so much for listening! Tell a friend or ten about The Startup Selling Show, and please leave a review wherever you're listening to the show.