May
04, 2017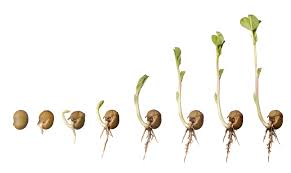 What is the best CRM for a startup/ business?
Question:
What is the best CRM for a startup/ business?
Answer:
Thanks for the A2A. Please note that my answer assumes "startup" = "pretty early stage" – that is, the company is looking for its first 10-100 customers. It also assumes the customer-facing team is small – CEO + maybe 1-2 customer-facing people.
The best CRM is the one you use.
Below are a few key questions that I've found useful to evaluation CRM utility. I've included mention of a few CRMs. These are for illustrative purposes, and don't necessarily constitute endorsement.
Keep your CRM "light" to start and as long as you can export and import it your data into a "heavy" system later, you should be good (more below on this). Starting too early with a heavy CRM like Salesforce that requires significant configuration to get up and running can be debilitating.
As a startup grows from an early stage, teams grow and evolve to specialize – sales, account management, customer success, marketing, etc. Each specialty will want their own tools, and then it's necessary to have each of these individual platforms hooked into the CRM for a full view customer activity.
Most of all, as a startup, you're learning your sales process just as much as you're learning about the problem you're solving, your target market, the product, your customers, and everything else around your business.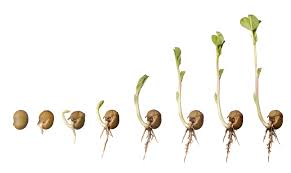 Now onto the aforementioned questions…
Can I quickly see my pipeline, contacts, and tasks?
It should be super clear when I login for a selling session exactly what is important – which deals may have gone somewhat dormant (ie. no contact in more than a week) and what I where I need to focus that day.
Are email communications and activity automatically logged?
All emails sent from outside the CRM, both outbound and inbound, should be logged without having to manually add a 'BCC' email address. This also means that I can see when a contact opens an email, meaning integration with tools like Sidekick, YesWare, and ToutApp.
Can I quickly "email all" in a pseudo-marketing capacity?
Say I'm going to an industry conference and I want to see which of my contacts will be there. I'll shoot out a quick email to "all" to see who might be going so that I can set up meetings. If I'm putting together a webinar about an industry topic, I want to shoot out the registration link or a reminder.
Obviously this function can be done using external tools like MailChimp (which has great free plans) or a marketing platform like Hubspot (not so free). My CRM contacts need to be quickly exported from the CRM and imported into these tools (or better, integrated/synced without much effort).
Can I export my information easily?
Exporting data is important if I'm using MailChimp in the capacity above, and when it's time to move to a new CRM. The CRM you use at the earliest stage (i.e. 0-100 customers) may not be the solution for when you are scaling customer growth and the team with separate roles for sales, account management, customer success, marketing, and product.
Can the product and engineering team use the CRM to view customer feedback, product requests, and issues?
While the production team might be using bug tracking systems (i.e. Fogbugz, Jira) or product management tools (i.e. Aha), as a startup, you might not be there yet so your product and engineering teams need to be able to find key feedback.
Have a Sales Question?
Grab a time to chat with Scott here.
Can I use the CRM log customer service tickets so that sales, account management, and customer service requests are in one place?
The startup might have different people working different aspects of the customer relationship (i.e. salesperson doing sales and engineering or product chipping in on customer support), the customer thinks of you as one company, so it's important to avoid a situation in which one person at your startup doesn't know about a customer service issue that a customer has logged.
Wait! you ask… What about reporting?
Yeah, I purposely didn't include reporting in these qualification questions. At the earliest stage, reporting isn't hugely important until you have a team, meaning as few as two people working deals. (I realize this last sentence might cause heartburn for some to read…)
Two examples from personal experience:
At Blend Labs, I bought and implemented RelateIQ and purchased it before it had any reporting available. When they released the reporting features, we used it occasionally. Reporting wasn't important because at the time, we were very focused on our first ten customers. We pretty much knew all of the deals we were working, and we didn't need to measure things like "How many emails did Scott send this week?" or "What is the average time deals are in the proposal stage." We purposely didn't have a big funnel with a lot of drop off. Instead, the sales efforts were very focused on key lenders where we had relationships or could procure introductions from advisors and investors.
I had the same experience at Altos Research when we used Salesforce. As the only salesperson (aside from the CEO), reporting wasn't that important. I knew my flow and my deals and what I should be doing day-to-day. But… when we hired our first customer support and our first two salespeople, I used reporting weekly for team meetings and 1:1s for measuring weekly and monthly progress.
For reference, here's my CRM purchasing history:
Aplia (2002): No customers, alpha-version product when I arrived. We had a few early, early potential customers in close partnership helping with product development. Once we got past the first 4-5 beta users (heavy concierge MVP), we divided the market into territories among the internal team, with everyone from the CEO, to the product manager, to the marketing manager handling accounts as began to grow the sales efforts.
We looked at Salesforce, and decided on a locally-installed solution (think ACT!) that we synced each night. This was 2002. One couldn't depend on Internet access when traveling. (Yes, really…)
Altos Research (2008): About 50 monthly subscribers @ ~$75/month when I arrived. Company founder started with Highrise from 37 signals (it was free for up to 500 contacts at the time if meory serves.) We had 5-15 inbound website leads daily from organic search and blogging. Leads from the contact form pushed directly into Highrise.
After 6-8 months of building a consistent monthly pipeline, we switched to Salesforce and stayed with Salesforce throughout my time there. It was good enough, though I found it frustrating to do the configurations and integrations.
Blend Labs (2014): No customers, alpha-version product when I arrived. I used Google Docs to track customer conversations for the first six months (combination of customer development and pre-selling). Once we started selling, we tried Close.io,for a short time, then settled on RelateIQ (now SalesforceIQ owned by Salesforce.com).
Looking at how Close.io has seemed to improve since then, I do wish I could have given it more time. (Sorry Steli!)
SalesQualia (2011): I first used Salesforce when I began collecting leads from workshops and speaking gigs. When the business became my full-time focus last year, I started with SalesforceIQ and am in the process of migrating to HubSpot CRM
A couple of my clients are using Pipdrive and Insightly with some combination of success and frustration.
**This Q&A article was originally posted on Quora. Check out Scott's Quora page here.