Mar
15, 2017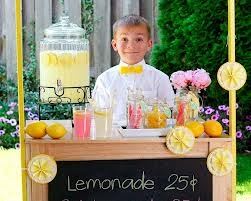 At age 30, should I think twice about taking a year off "work" to pursue my interests/learn new skills by founding a startup? How might it affect my prospects of being hired down the road? #Q&A
Question:
I've worked at the same company for the past 8.5 years in various management/consulting roles and have done fairly well, but I am not passionate about the work and I am feeling burned out from the corporate grind. I would like to apply my skills to a more creative field or a tech startup, but without much experience in those areas I feel like it would be tough to pivot to either at a similar level.
At this point I'm considering taking a year off to work on a startup, figuring the worst case scenario would be that I develop my coding skills (I've done some front-end web development work years ago) and figure out whether I'm cut out to be an entrepreneur. At the same time, I worry about whether it will make me considerably less marketable should the startup fail (likely, based on statistical odds), and I am not so naive to think that I couldn't be happier at a different job working for another company. I graduated from a pretty good school (Ivy League) and my resume shows a pretty solid management trajectory.
I am married but neither my wife nor I are interested in having children for at least several more years (possibly never). My wife works, and I have enough personally saved up that the year off would not really affect our lifestyle significantly.
Answer:
With 8.5 years in your current job, I suspect you can either go into cruise control or you have huge times blocks during the week where you can devote yourself to developing a new craft.
You can do this.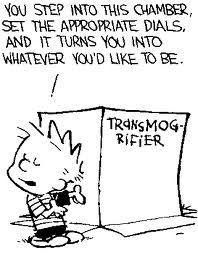 A few concrete ideas:
Start today. Do one thing.

Then another. Then another. Maybe the first thing is finding 10 new LinkedIn connections outside of your current circle. Maybe it's setting up a Twitter account and engaging with people who you want to be part of your circle. Maybe it's setting up a free WordPress blog and writing a three-sentence post about what you see and think.

Don't quit your day job until it is painfully obvious that you can support yourself.

For me, this meant steady monthly income from consulting and six months of cushion to pay the mortgage.

Cut down your monthly expenses

. Start paring. Netflix, satellite dish, whatever. Find places to cut. Learn how to be frugal. Sell your car if you have a big payment and find a smaller, cheaper car. You'll save on payments and insurance. It's both about absolute dollars and your attitude of frugality.  Sign up for

Mint.com

for help managing your expenses.

Block out time at your day job every day.

Maybe you come into the office early. Maybe you cut out in the afternoon to work from Starbucks. Maybe it's after dinner. If you have a supportive wife and no kids, it's easy to shut off Monday Night Football and skip CSI: Miami for a week to be productive for an hour or two at night.

Set a monthly budget for what you will spend in your transformation effort.

Maybe it's $100, maybe it's $1000. Whatever you can afford, and whatever is reasonable. The budget forces you to think of yourself as a business.

Find ways to cover that budget with small activities

by setting up small consulting gigs, even if you charge $50/hour for a monthly phone call. Do something to earn something from your time. Otherwise you're not a business – you're a hobby. Set up Facebook ads for people and charge $25 an ad. I don't know. Just do something that earns money.

Read this post from Jason Fried from 37Signals:

How to Get Good at Making Money

.

Check out

AppSumo

.

Find at least one (1) event to attend

. Maybe it's finding one Meetup event, conference, or holiday party to attend the months.

Set a goal to talk to ten (10) new people at that event,

and add them to your LinkedIn connections. Buy a subscription to LinkedIn Premium so you can see who's looking at your profile and you can send InMails to people you want to meet that are outside of your circle.

Block out time everyday to build your circle

– Twitter conversations, LinkedIn connections, blog posts.

Find ten (10) people outside of your circle that you want to meet

– whether they be technologists, executives, venture capitalists, or astronauts. Then write down a plan that works you to that person over the next 12 months. You'll be shocked to see how easy it is once your figure out a plan.

Read this post from Tim Ferris

about his challenge to Princeton students:

How to Get George Bush or the CEO of Google on the Phone

For more ideas, read James Altucher's blog,

including this post in re-inventing yourself:

THE ULTIMATE CHEAT SHEET FOR REINVENTING YOURSELF

Celebrate your progress.

Sit down on Sunday and write down all of the positive things you did the past week. This is hard. Feel good about what you accomplish.
My experience:
I spent five years (2007-2012) building Altos Research alongside the company founders. Building a startup had me completely heads-down for most of that time, but… By Year 4, I started thinking about new ideas and opportunities, and I started to respond to sales questions here on Quora. From this, the outline of a book focused on selling for startups emerged from this writing. (see: Startup Selling: How to sell if you really, really have to and don't know how)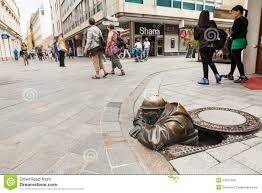 Over Thanksgiving weekend in 2011, I hunkered down and just started writing. Then every morning for the next two months, I woke up at 5am, sometimes earlier, and worked on the book every morning until the first draft was finished in mid-January. I started going to Bay Area Meetups and events. I did a Startup Weekend in January 2012, and created SalesQualia as an LLC entity. I did a local TEDx event in April 2012. I self-published the book in May 2012. (My son was born in February, which sort up took up lots of my free time in February and March… 🙂
Have a Sales Question?
Grab a time to chat with Scott here.
In June 2012, I left Altos Research to work at a much larger company, even then knowing that the Big Company gig was temporary – I didn't know if it would be six months, two years, or longer. All I knew was that the job was stop along the way. In July 2012, I took over a Sales Meetup Group and began hosting monthly events. I started sending out copies of the book to friends to review, which lead to workshop opportunities by the end of 2012. Meanwhile, I continued writing, doing workshops, and a bit of consulting on the side – all under a side business.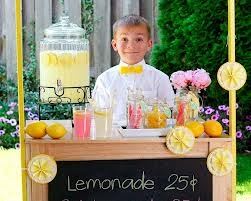 By early 2013, each workshop led to a small consulting engagement with someone at the workshop that wanted personal attention. In March 2013, I took a trip to Australia with my family to do the Ironman triathlon there. I'd been training all the while since Summer 2012.
By Summer 2013, the "side work" was enveloping my days. I used the money earned from the side projects to hire a utility guy to help me organize and deliver projects. In August 2013, I published 52 Sales Questions Answered.
In July 2013, I reconnected with a former client of mine from Altos Research that also left his old company, and started his own. In October 2013, I started a consulting gig with his company, enabling me to leave my day job to make SalesQualia a full-time effort.  Between the consulting work, my utility guy and I built a Udemy course: Startup Selling: Sell More Stuff that we released in November 2013. I'm a mentor at the Lean Startup Conference in December 2013.  
And the transformation continues…
I don't know exactly where I'll be in December or January. I do know that I have an infrastructure in place to develop new business and continue the progress, and it's taken me a full two years to get here, including the birth of our son and an Ironman triathlon sprinkled in.
You can do this.
**This Q&A article was originally posted on Quora. Check out Scott's Quora page here.