Aug
12, 2021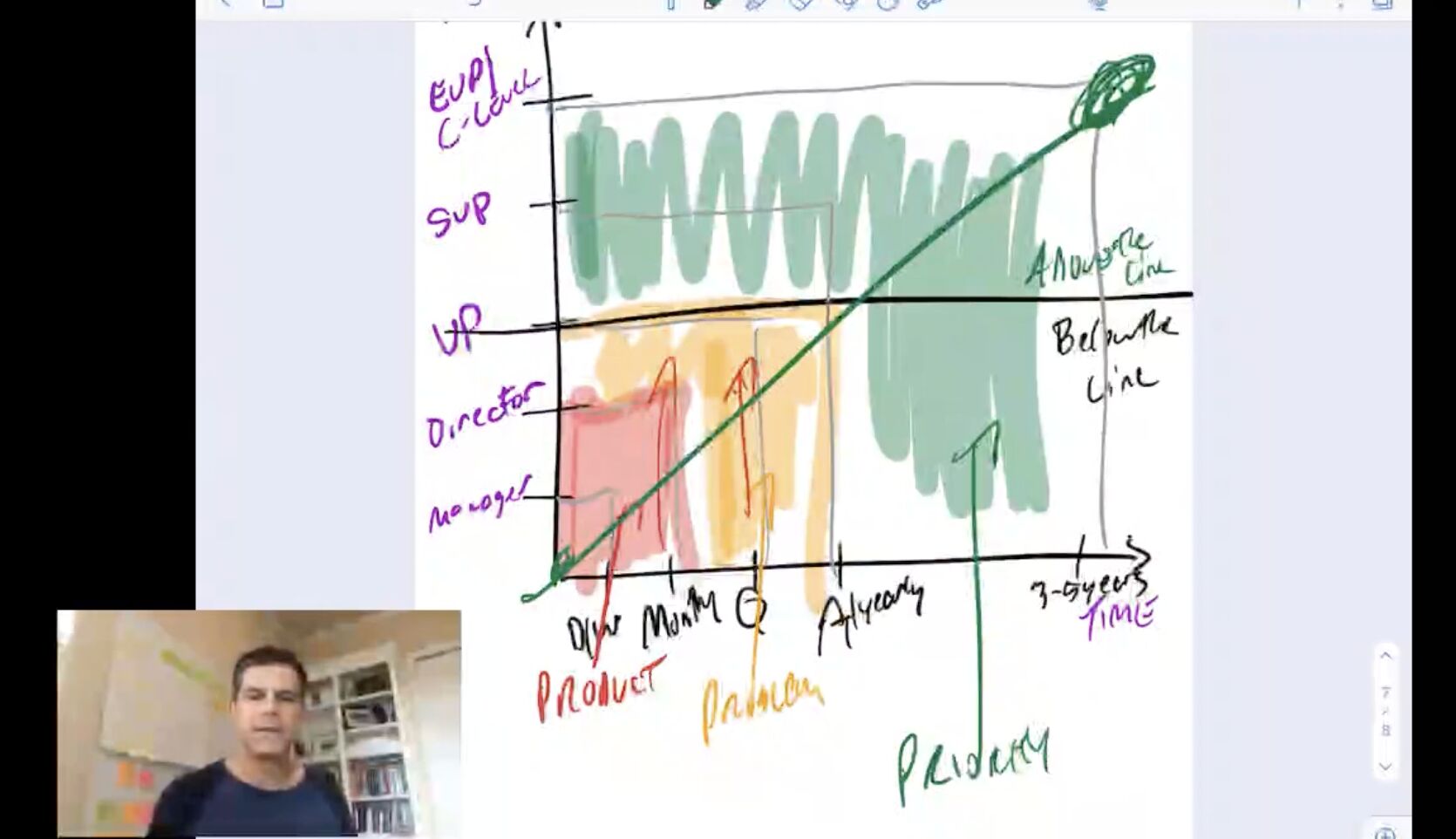 ???? Shifting to a Priority-Based Selling Strategy…
One of the biggest #sales mistakes most #startups make, especially startups selling enterprise solutions to Above-the-Line executives, is that they don't focus on their prospect's PRIORITIES.

This is such an important strategy, that I recorded a 20-minute training on this.

Here's the link on the SalesQualia YouTube Channel:

????  https://lnkd.in/eMartHSd ???? 

(BTW — LinkedIn is going to love this post now… ????  — so please "Like" or "Share" this post so that we can get this out to as many startup founders as possible…)

???? Why is this shift so critical for startups?

❌ Most startups focus their messaging and pitches on their PRODUCT…

"Hi NAME – Our company has a blah-blah platform that does feature this and feature this… Would you like to see a demo?"

Ugh. Delete.

❌ Occasionally I'll see messaging that's PROBLEM–focused –

"Hi NAME – Even with a great sales team, there's a good chance you're hurting your growth if your blah-blah-blah is anything less than optimal…"

A little better, but even that isn't nearly good enough if you want to sell to Above-the-Line.

???????????? Executives get paid the big bucks because their job is to lead their company's strategic initiatives. ????????????

When they step in to the office every day, they're focused on their PRIORITIES – not the day-to-day problems that crop up. They have people down the chain to handle the fires…

And they definitely don't care about your product, even if it's some new-fangled AI-based platform, uses Blockchain or automates some manual process…

It's your job as a seller to know these priorities, and show how you can help those executives get their companies where they want to be.

???? Check out the video for more details on shifting to a Priority-Based Selling Strategy… ????

AND…

✏️ This is just one of the selling strategies that you'll learn in the Sales Masterclass I'm running this month. ✏️

If you're a #FinTech startup, or a B2B #startup selling into the financial market, you'll definitely want to join. 

EVERY example, case study, strategy and system I'm teaching will be directly from my experience as Head of Sales at Blend, and from coaching DOZENS of FinTech startups over the past 10 years.

???? See below for the link to more details on how to request your spot, or send me an email to [email protected] with the word #Masterclass with any questions. ????

Let's do this, shall we?

???? Thank you to Jason Bay and Meghann Misiak for all of your work developing this idea and sharing your genius with our Startup Selling Coaching clients on this! ????
✅  Check out the details for the Sales Masterclass here: www.salesqualia.com/masterclass