Question:
Product Marketing: We are an early stage software company and our solution falls at the intersection of a couple of broad categories i.e, BI and Performance Management (as defined by Gartner – sigh!). I keep getting asked by people which category we belong to?
Answer:
If you're sitting around wondering about how to market as an early stage company, you're being incredibly lazy.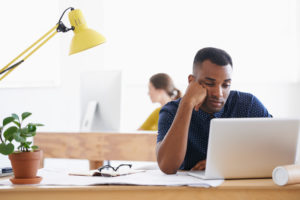 As an early stage company, you need to focus on sales. The market will tell you what segment you belong based on their decision to buy your product or not.  (In "Lean Methodology" terms, this is called product-market fit.) Buyers are not looking for you or any company by category. You need to find them.
Got a Sales Question?
Grab a time to chat with Scott here.
My suggestion:
Develop a prospect list

of at least 100 senior managers at companies in your target markets. Use LinkedIn, conference agendas, personal and professional networks to do this.

Create a value statement for each segment

that describes the benefits of your product in their terms (i.e. does your product increase revenue, decrease costs, increase efficiency?).

Make sales calls

and describe your value statement to these decision makers.

Measure your progress

. What level of interest are these managers showing? Are you moving from an initial call to a "Hmmm…. This sounds cool. Can I see it?" [good] Or are you hearing – "Um, yeah… send me an email and I'll take a look." [bad]
Engaging in the sales process also identifies key elements to your target segments such as the decision process, the purchasing process, willingness to pay, budgetary constraints, and sales timelines. It will also indicate if you're any good at selling your own product. Marketing can never, ever do you this for you.
Once you develop your first few paying customers (not free or beta users), it will become more clear about which segment on which to focus. Even if you don't close any customers immediately, you'll have clear intelligence about which target segments are even interested in purchasing and using your product pretty quickly.
Now go make some sales calls.
**This Q&A article was originally posted on Quora. Check out Scott's Quora page here.