Keynote Speaking

In 2016, I competed in Uberman – The World's Toughest Triathlon. During this event, I completed a 21-mile ocean swim across The Catalina Channel, a 140-mile+ bike segment in the Mojave Desert and an ultra-marathon through Death Valley – all in 84 hours.
The rigorous training, preparation and execution of this enormous challenge taught me innumerable lessons about business and life.
As an accomplished public speaker, I immediately began fielding requests to share my experiences with corporate groups and company team outings, and I've compiled these lessons into a keynote talk:
GO FARTHER: How to Do More, Achieve Your Goals & Surprise Yourself – Business Lessons from The World's Toughest Triathlon
---
The Startup SellingTM Workshop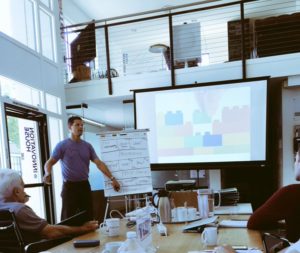 My workshops and Sales Camps are high-energy and high engagement with actionable outcomes you can put to work right away in your enterprise sales efforts.
Every workshop is tailored to reach the outcomes you need so that you can implement new frameworks and methodologies immediately into your company's sales process, including:
Prospecting & Lead Generation
Identifying Your Buyers, Influencers & Decision-makers
Value Statements & Value Propositions
Implementation Planning & Customer Success
Mapping Your Sales Process
Recruiting, Hiring, Training & Managing Your Sales team
Working Conferences & Industry Events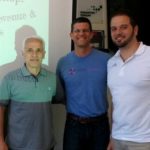 Whether you're a startup or an established company that needs to grow more quickly, the Startup Selling Workshop delivers results quickly to help your team find More Customers, More Revenue &  Grow FasterTM.
Here's what people are saying about my workshops…
I just wanted to drop you a note to thank you for the session yesterday. It exceeded my expectations (as did you) and I'm really glad that not only did I get a chance to meet you, but have the session with you yesterday–it was well worth it.

Aurangzeb (Zabe) Agha, Founder & CEO

Your seminar was absolutely awesome. I was actually able to use the 'sell the problem not the product' technique on a cold call yesterday that landed me a new user! I had a product demo yesterday as well and focused on their specific pain points and how we could provide value with our software.

Casey Bell, CoFounder

I loved the speed, yet how powerful the overall presentation was.

Mark Deese, Product Manager