Nov
17, 2021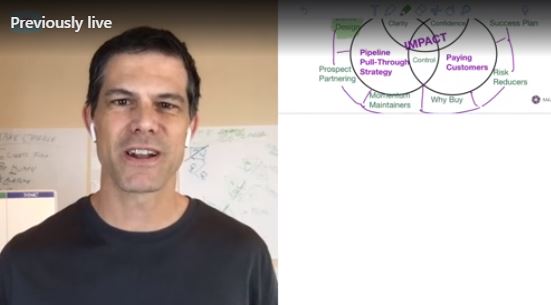 Product Demos + IMPORTANT REMINDER about the Sales Masterclass… 👀 
❌ "Demo" should NEVER be a stage in your sales process.
✅ In fact, an optimal sales process scoots prospects in and out of "Demo" as QUICKLY as possible.
Why?
Because prospects don't care about your product – they care about their PROBLEMS and PRIORITIES.
Think of the product demo as an ACCELERATOR to the sale.
Check it out here: https://lnkd.in/evcacsuV
*** IMPORTANT ***
If you haven't already, remember to REGISTER for the Sales Masterclass here: https://salesqualia.com/masterclass/
While I'm posting about the class here on LinkedIn, I'm running the class on Zoom.
You will need to pre-register to save your spot and get your custom Zoom link to attend.
See you there?