Aug
06, 2021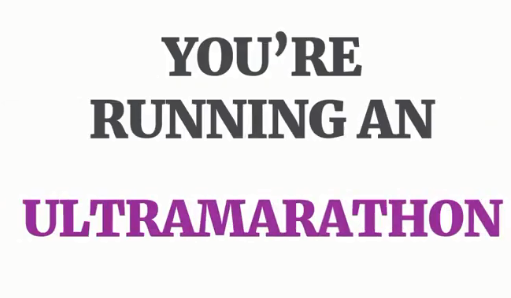 If you're running a startup, you're running an ultra-marathon. ????
There's going to be ups and downs…
There's going to be peaks ⛰️ and valleys…
You've got to be prepared to go fast ????️ when it's time to go fast. 
You've also got to be prepared to go slow ???? when you hit those big climbs or those dips. 
Just know that this is all part of the journey. ????
No ultra-marathon that's worth doing is going to be an easy course. 
The reason I choose to do ultramarathons is because it's hard ???? and because it's prestigious ????.
When you're doing ultra-marathons, you just don't want to do any 100-mile race – you want to do the hard ones. You want to do the ones that are big and challenging. 
One of the things that helped me to get closer to my goal was to find experts, do the work, and plan and prepare, and visualize.
Listen to the full podcast "Post-Race, Part 1 – Startups are Ultramarathons – Lessons from the Trail" on the Startup Selling Show. 
Listen to the full podcast here: 
https://salesqualia.com/daily-dose-post-race-part-1-startups-are-ultramarathons-lessons-from-the-trail/