May
06, 2022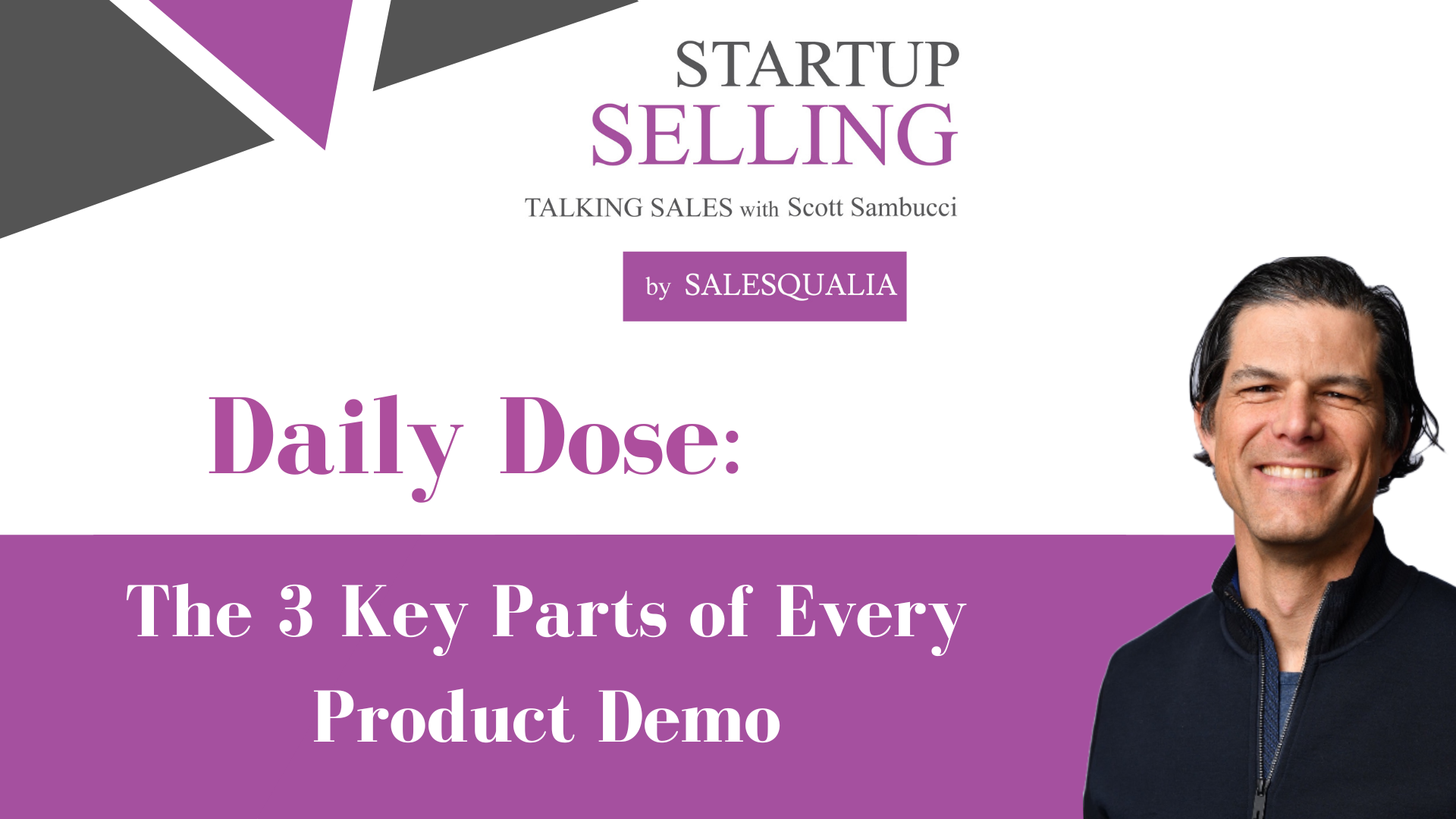 Daily Dose: The 3 Key Parts of Every Product Demo
The 3 Key Parts of Every Product Demo (and none of them are you product…)
Been working on product demos with a few clients the past few weeks and wanted to share a critical mindset shift to make when it comes to product demos…
In this video, I'm showing you a simple model that I teach to our clients all the time that will help you avoid prospects ghosting you after your demos.
Even better, you can grab a copy of the SalesQualia Product Demo Prep Pack: Visit https://salesqualia.com/demoprep/ to get yours now!
This pack includes –
✅ 10 Questions to Ask BEFORE Your Product Demos
✅ The Demo Prep Worksheet to help you map out your meeting strategy and outcomes before you hop on the next demo.
✅ The Prospect Researcher Worksheet so that you know more about your prospects before every meeting, including their priorities and desired outcome
Click here for the Video Version of this podcast on LinkedIn