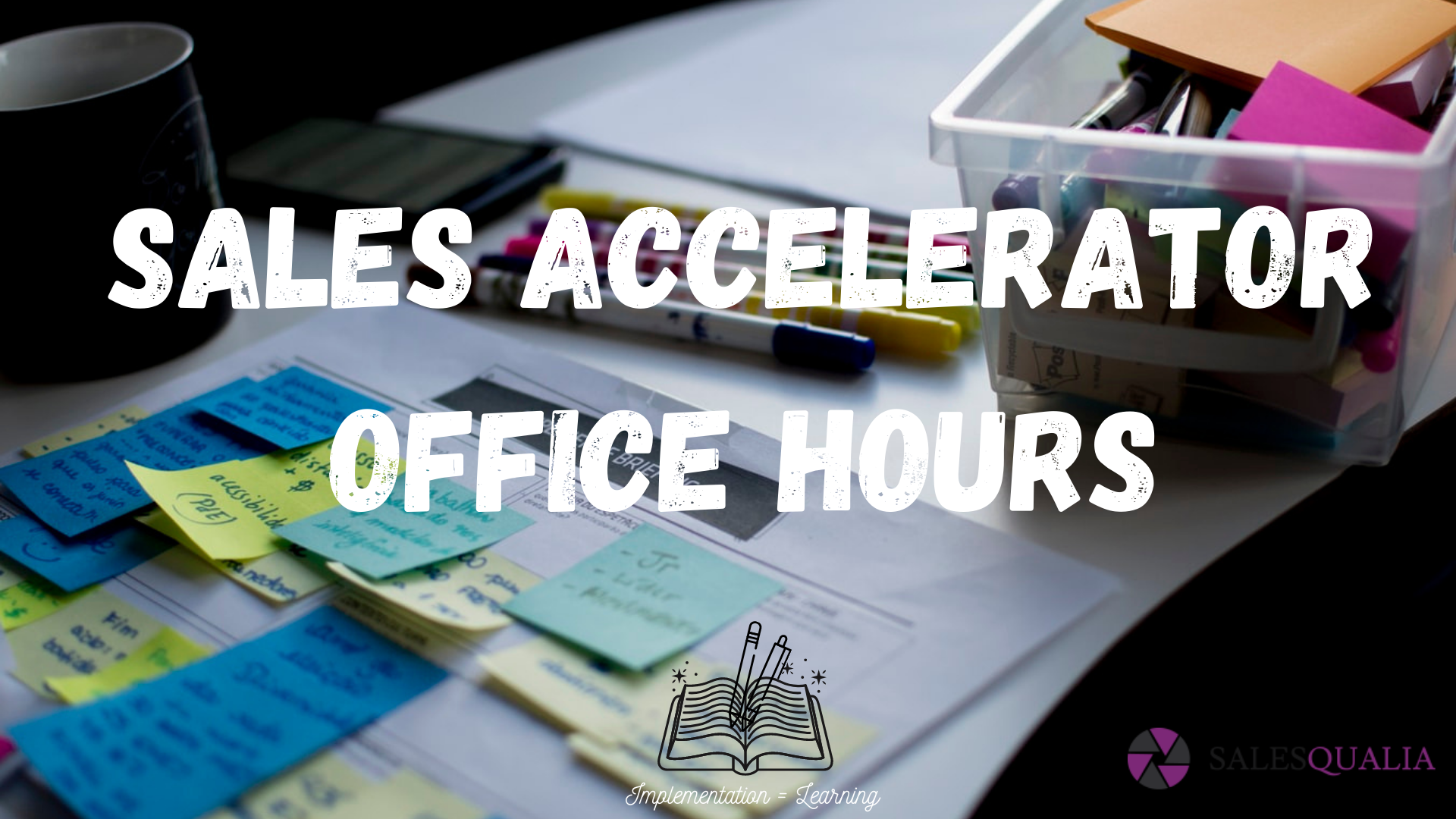 Office Hours with Scott Sambucci (2:00 pm PT)
This coaching call is about your Active Deals and Sales Opportunities.
The Details…
This coaching call is designed to help you with all the "stuff" you're working in your sales pipeline.
Maybe you're…
+ Stuck with a single point-of-contact and need to pull in more stakeholders to the conversation…
+ At the demo stage and need to prep…
+ Post-demo and trying to keep momentum…
+ Talking implementations and integrations…
+ Handling objections…
+ Setting pricing and negotiating contract terms…
Whatever the situation, if you've got a question or topic about anything related to your Sales Pipeline, this call is for you.
We'll break it down, pull it apart and put together a specific plan-of-action so you can convert that deal, and many more.
Other topics are welcome –- It's just that Pipeline Questions and Topics take first priority.
Let's do this…
—-
BEFORE THE CALL:
1. Prepare: Identify your most important sales question or need. Think: What do you need right now?
2. Communicate: Post your question or topic on Circle ahead of the call.
3. Share: Before we tackle the pressing issue du jour, be ready to share your biggest win or learning over the past week?
10 Minute Teach:
– 5 Tips to Get Deals Over the Line