Live Sales Q&A Session #7: The 4 P's to The PERFECT Product Demo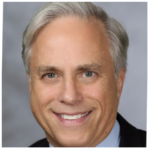 My guest David Cichelli is the leading expert when it comes to sales compensation. His book – Compensating the Sales Force – talks about building out a sales team: how to build a sales team, compensate your sales team, decide between paying commissions vs. bonuses, and so much more. Aside from David's book, Compensating the Sales Force, he is also the author of The Sales Growth Imperative, and he publishes the Sales Compensation Almanac annually. He is the Senior Vice President at the Alexander Group where he works on Sales Compensation.
In this episode we define and describe a number of key sales roles and topics
What is a "Market Maker" and why they're unique to your early sales success with large enterprise sales?

What's the difference between Professional Sales 'Producers' and Sales Representatives, varied revenue types and sales models

Why is it important to adjust quotas on a regular basis?

How should you deal with sales compensation?
We discuss the different types of sellers, what type of sellers are best for which businesses and when they're needed, and of course, how to properly compensate a sales team based on the type of seller.
Even better, why not subscribe to the "Startup Selling Podcast: Talking Sales with Scott Sambucci" on iTunes?
Show Notes & Topics:
Introduction to David and his book,

Compensating the Sales Force

What The Alexander Group does and how Sales Compensation fits into the broader spectrum

The 3 Modes of Startups – Start Up, Ramp Up, Scale Up

Sales Professional as Shakespearean Actor vs. Playwright

Market Makers – Part sales / part marketing. Situational Job b/t Founder Selling and Professional Scalable Sales Organization

Two types of sellers :




1) Producer  – Real estate agents




2) Sales Representative – Buying Labor, Paying for Persuasion, Base + Commission; Quota-based.

When to use stock options for sales comp, and why it shouldn't be a significant amount of compensation

The risks of the Producer Model

Expiring vs Flat Guarantee

Varied revenue types and sales models

$100,000 and $160,000 are the standard pay levels for the tech market

Why you need to adjust your quotas all the time

Why you shouldn't do a draw commission, no clawbacks

Paying SDR-AE-CS

The Cost of Selling & Persuasion Responsibilities

Commit to the Money, and not the Mechanics
Links & Resources:
Podcast: Play in new window | Download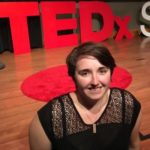 This episode of the Startup Selling Podcast focuses on how video affects the sales process. We talk about how to use video effectively to prospect, educate your customers, and how to build an "Authority Voice" in your chosen marketplace.
Stacy McKenzie is the Director of Lucid Studios at Lucid VR where they are developing the next level of camera technology to enable VR and AR content creation with real-time image processing. She is also the founder of Optical North, a San Francisco based video and film production team dedicated to bringing vision and creativity to every story.
We dive into video best practices, benefits, and why it's important to have a balance between low-end quality videos and ones that are professionally made.
Listen to the episode here:
Even better, why not subscribe to the "Startup Selling Podcast: Talking Sales with Scott Sambucci" on iTunes?
Show Notes & Topics:
6:33 – Description of what Stacy does

7:35 – "Hour glass effect" model for scaling business and growth

10:40 – How startups should leverage video to market and sell to their target market

12:00 – Know your message

14:45 – The importance of building long-term relationships with clients

16:05 – Reasons to use video; e.g., appeal to mobile users, tutorials, company introductions

16:22 – Video is like a personal conversation, solves problems with first impressions

17:28 – Stats and sales benefits; e.g.,  email campaigns, Google stats, ROI

18:40 – Think "one on one" conversation with ideal customer

19:56 – Video based on vanity or branding strategy–what's the goal of your video?

22:44 – Have a platform for sharing video

25:06 – Look smart as an authority in your market

30:00 – Video is the "hook"

35:41 – Tradeoff: low-end quality video vs. professional video

39:50 – Starter package for cadence of low-end and high-quality videos; e.g., elevator pitch, call to action, video blogs

42:50 – Finding a distribution model for your target market

49:20 – Qualification questions for hiring video companies

50:19 – Find videos you like and refer to those when qualifying a company

58:50 – Document special events

60:04 – Communication is key between you and video company
Links & Resources:
Podcast: Play in new window | Download